What I'm Reading: California Lieutenant Governor Gavin Newsom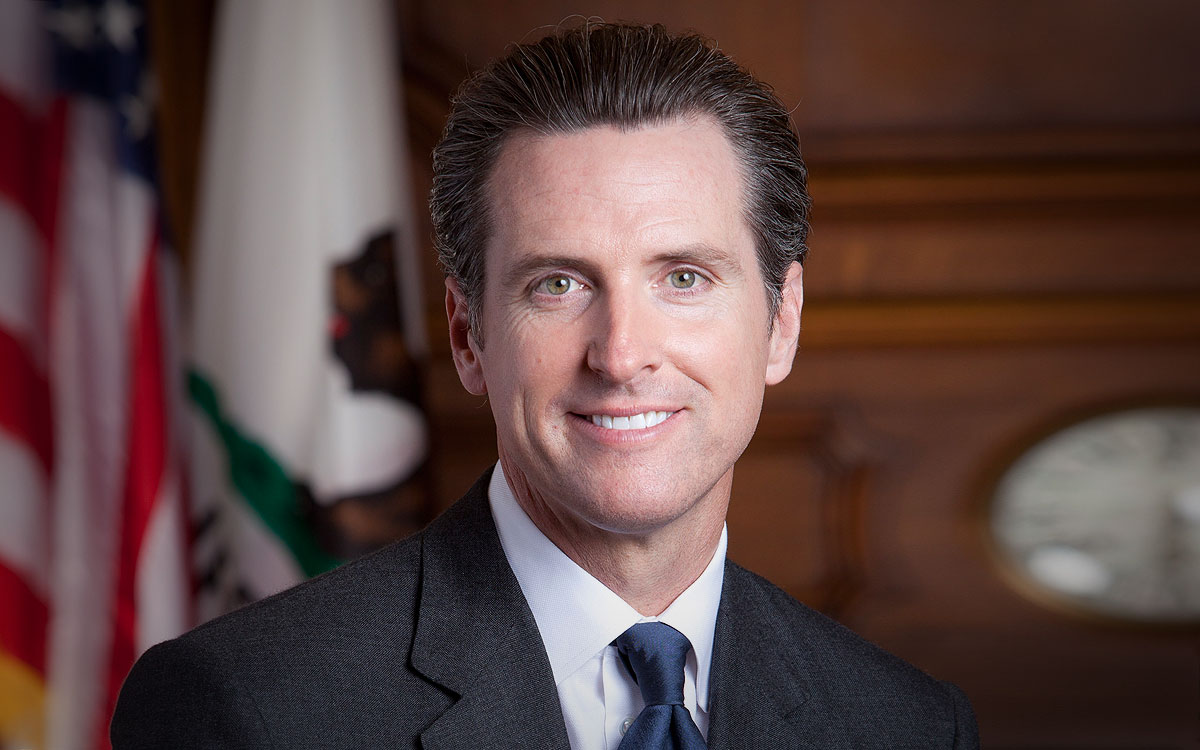 Wanna run for office? Be prepared for some heavy reading. Besides writing laws that impact millions of people, you need to stay hyper informed and alert while the issues of the day rapidly unfold. For California Lieutenant Governor Gavin Newsom, that's a vital part of the job.
Newsom says he quickly digests top stories in one place: Flipboard. Whether comparing governments to tech startups or advocating for gay marriage, the former Mayor of San Francisco uses Flipboard to find a diverse mix of sources, get up to speed on the latest news and make sense of the most important issues of the day. He also creates magazines to help constituents understand his way of thinking.
And because Newsom is more than a politician—he's a stylish guy raised in tough circumstances and a budding basketball star who soon developed a nose for wine—we were interested to ask him a key question: what are you reading?
As an avid reader, Flipboard has become my go-to source for information. No, really. I use Flipboard almost 20 times a day! With such a hectic schedule, it can be difficult to take the time to visit each news site to find out what's going on. That's why I like having one place where I can find out the latest information and the day's news.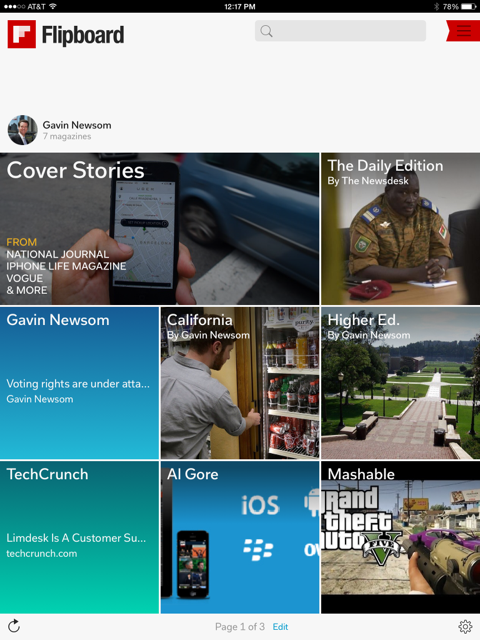 Some of my favorite sources of information come from traditional news sources such as The New York Times, Los Angeles Times, Politico and The Atlantic, all of which I find reliable and quick to update. But I am also sure to keep up with TechCrunch and Re/code to know what's going on in the world of technology, as well as Forbes and the World Economic Forum to stay current on all things business.
In addition to my go-to sources, I appreciate varying views on any given topic or issue, which is why I follow sources from opposite sides of the aisle such as the Drudge Report and The Daily Beast.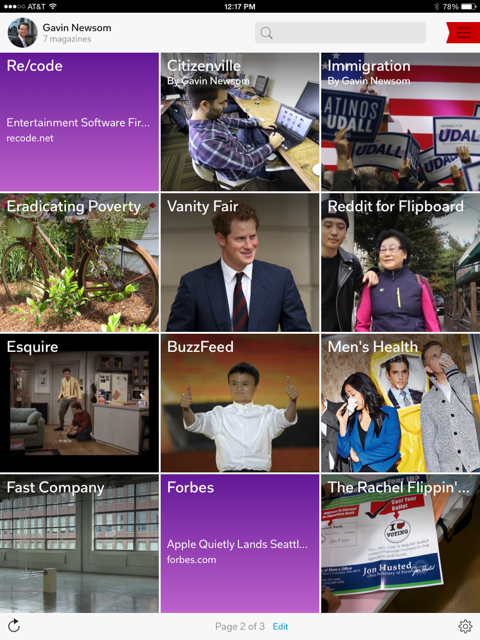 It's not all business, though. I also check out Buzzfeed and Reddit as well as The Huffington Post, Esquire, and Men's Health for the more human touch.
I do not have my tiles arranged in any particular order, but I do like creating magazines based on specific content. When I find the latest events, news and important information going on in our state, I flip that into my "California" magazine; when I find interesting articles explaining what's happening in technology and civic engagement, I keep those in my "Citizenville" magazine.
Recently, I've added two more magazines. The first is "Environment." There are so many local leaders addressing climate change, not to mention many discussions happening nationally and internationally around how to address it.
The second magazine is "Marijuana." The discussion and debate around decriminalization has increased in the last year and I think it's important to stay up on the latest. As I do my research with the ACLU Blue Ribbon Panel for a potential ballot measure to legalize the drug recreationally in California, it's important to know what some of the discussions are, whether in support or opposition of the idea.
The Internet as a whole has allowed me to know what's going on at the click of a button, but it's also given citizens the opportunity to see what I'm following and interested in, without having to wait for an official press conference, which I think is an incredible benefit to the world we are living in.
~ShonaS is curating "Compulsive & Conscious"
/flipboard
@flipboard
+flipboard