Spotlight: Journalist and Environmentalist Steve Hawk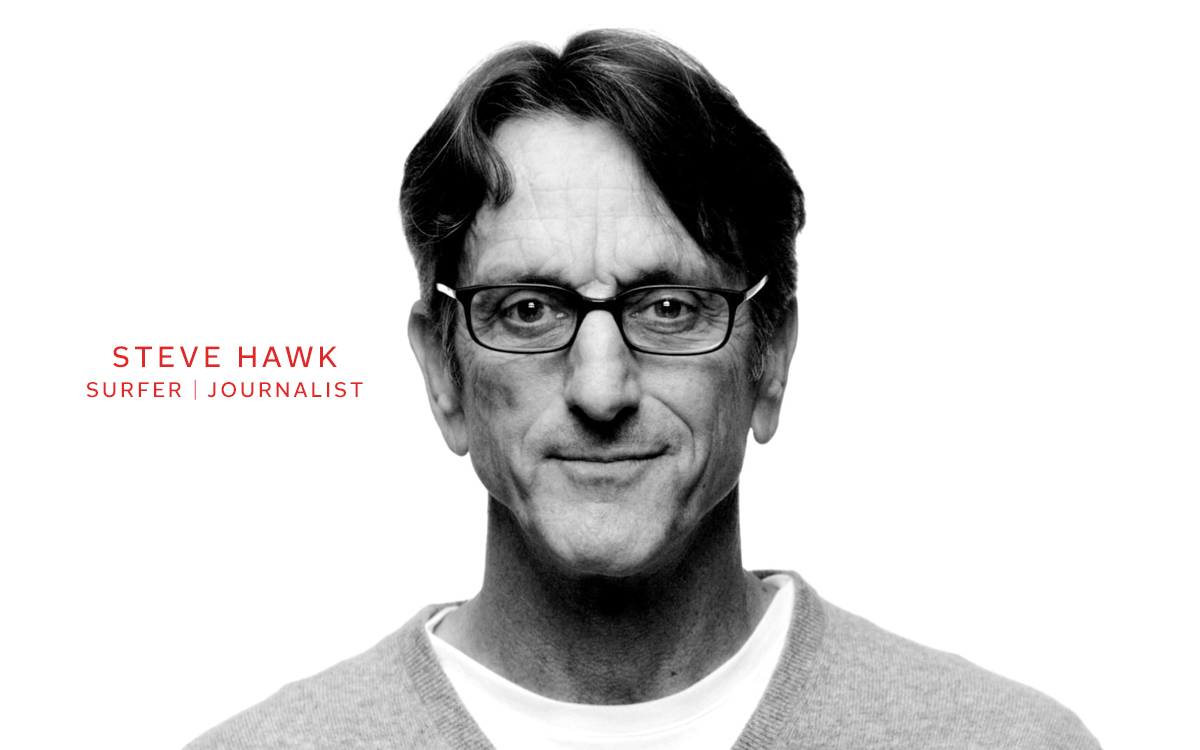 Steve Hawk's story started with a simple fact: he loved to surf. For him, riding waves taps into an energy source that plays a "fundamental role in the way the universe works."
He also loved to write and sought to marry these two passions as the editor of Surfer magazine (1990-1998). There, as well as in the pages of Harper's, The New York Times and Outside magazine, Hawk lifted the veil and wrote about surfing with a literary panache.
Today, he's the executive editor of Sierra Magazine and also serves as a board member of the Tony Hawk Foundation, a charity founded by his younger brother that focuses on improving the lives of youth in low-income communities.
On Flipboard, Hawk is able to dive into his passions and discover many more. For someone who's committed to and curious about the natural world, Hawk can distill a sea of inspiration into a single format—and encourage others to do the same.
My name is Steve Hawk and my passion is telling stories through magazines. When you enrich a well-written piece with photos, videos and graphics, it touches readers in ways they might not even consciously comprehend. Done right, the whole truly is greater than the sum of the parts. When I curate on Flipboard, those are the kind of features I gravitate toward. They're hard to find.
My mission is to inform, tickle and, occasionally, move people through creative non-fiction. I've been in the magazine and online journalism world since the 1990s, first with Surfer, then Surfline.com, and now with Sierra, the magazine of the Sierra Club. So my interests run from the adventurous to the serious to the frivolous. Also, I will watch (and make my friends watch) pretty much any video of John John Florence ripping.
I enjoy scouring the far ends of the Internet and sharing with friends and followers nuggets they might not otherwise see: unread interviews, unseen video clips, unheard podcasts—but only if they're worth reading, watching or hearing.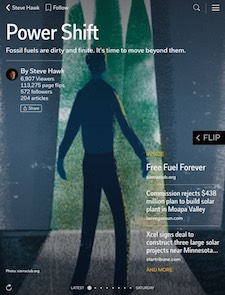 Flipboard is also great for breaking news, because there's still a newspaper reporter inside me who gets a stupid thrill out of being first with a big scoop.
I'm lucky in my career to have spent time under the wings of two extraordinarily talented writers: Barry Farrell and David Milch. Barry taught me how to ask the right questions. David taught me how to tell a story.
The first article I ever flipped was an interview I did for Sierra with Roger Richmond, a man whose hometown was erased by a mountaintop-removal coal mine in West Virginia. It's one of the sweetest and saddest stories I've ever helped to tell.
If I had to describe Flipboard in one word, it would be "curation."
The piece of content I've enjoyed recently is a harrowing SoundCloud interview with former pro surfer Rob Bain, in which he talks about the time he broke his neck and got scalped at his home break in Australia. He almost drowned while his wife watched from shore.