Webby Winners on Flipboard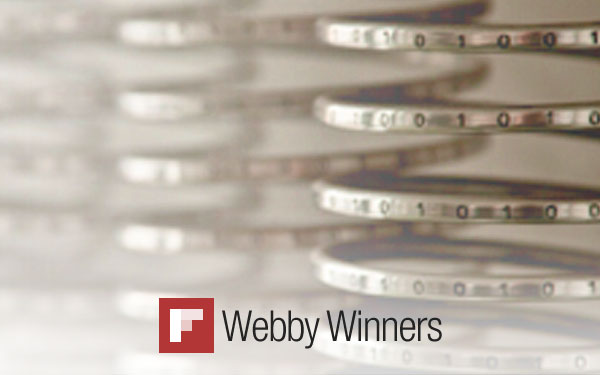 The Webby Awards honor excellence on the Internet, including websites, interactive advertising, and online film and video. We're proud that several of this year's winners are our partners, and still more victors look great as a social magazine on Flipboard (see sampling below). We're also broadcasting the awards on our Facebook page where you can watch the show live and interact with Flipboard throughout the ceremony. Tune in Monday, June 13, at 8 p.m. ET.
National Geographic – Tap to Add Section
Through award-winning photography and reporting, National Geographic escorts readers on one fascinating journey after another, taking them from the deepest plumbs of the ocean to the top of the night sky, and everywhere in-between. NatGeo recently launched on Flipboard, and now it's taking home the Webby for best use of photography.
Engadget – Tap to Add Section
If you're obsessive about gadgets, the Webby winner for best consumer electronics site really, really understands. Co-founded by former Gizmodo technology editor/co-founder Peter Rojas, Engadget feeds readers daily device news, reviews, videos, photos, and special content.
The New Yorker – Tap to Add Section
In a world where attention spans and word counts are ever-shrinking, The New Yorker has held fast to quality, literary, long-form journalism and been richly rewarded for it: its lauded writers, cartoonists and illustrators have earned the weekly publication more National Magazine Awards than any other title. Add the 2011 Webby for best copy/writing to the mantle.
TechCrunch – Tap to Add Section
The writers at TechCrunch publish a constant stream of Internet product reviews and breaking tech news, as well as profiles of companies that are making an impact on the new Web space. It's also Webby's favorite business blog.
The 99% – Tap to Add Section
Best cultural blog The 99% is the research arm and think tank of Behance, a platform that helps creative professionals manage their careers and companies find talent. Through articles, tips, videos, and events, The 99% seeks to move participants from idea generation into idea execution.
Awkward Family Photos – Tap to Add Section
Imagine an album of the world's most uncomfortable family moments, and you've got the cringe-inducing AFP. Webby's Weird winner is also an Internet sensation and coffee-table book.
Vimeo – Tap to Add Section
Vimeo was started by filmmakers who wanted to share their creative work and has evolved into a large community of like-minded video-makers. Add Vimeo to your Flipboard for a steady steam of quality video recommendations from the site's staff. Webby named them best social media site, in addition to nominations in visual design and events categories.
Netted – Tap to Add Section
"Better living through the Internet" is Netted's editorial mission, and when you learn that this free, daily email comes from the people at the Webby Awards, it makes sense. With the big picture of who's hot online, they're well positioned to recommend Websites, apps, and services that just might improve your life.
Web Culture – Tap to Add Section
This new section combines feeds from Internet watchers like Know Your Meme, What's Trending, and URLesque. Track viral phenomena, online trends, and curiosities from the World Wide Web.
Flip, flip, hooray!
~MiaQ
featured@flipboard.com
facebook.com/flipboard
@flipboard_mia