It's a Hoot: Flip Content from Hootsuite into Flipboard Magazines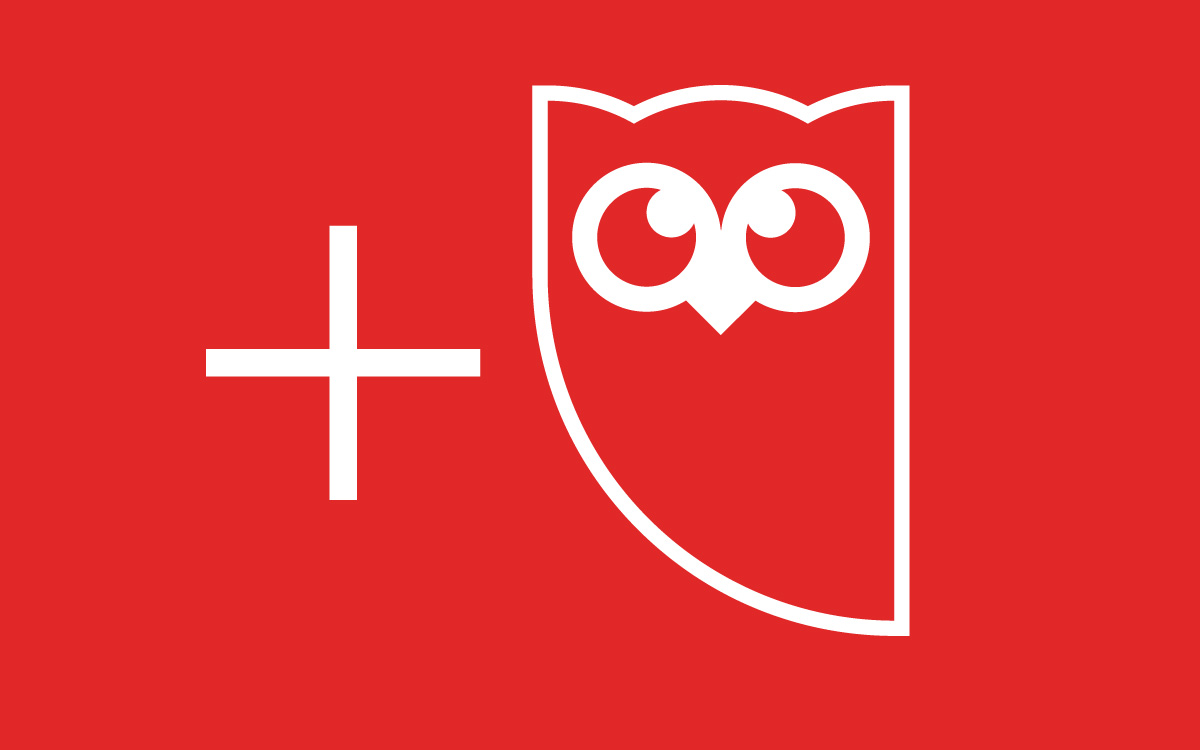 Flipboard magazines just got a social boost. As of today, Hootsuite users can easily flip content from their dashboards into Flipboard magazines. It's another fast, efficient way to share updates from Twitter, Facebook and other platforms right into Flipboard.
All you need to get started is the Flipboard Plugin for Hootsuite. It's available to any Hootsuite user and can be accessed from the Hootsuite App Directory or you can get it here.
Once you've installed the plugin, you'll be able to choose Flipboard as a network to share updates to. Hootsuite power users can take full advantage of all the lists, tags and terms they've already set up within Hootsuite and use them to power their Flipboard magazines.
Here's an example of flipping a Tweet from a hashtag stream.
Step 1: Find and select the post you want to flip into your magazine.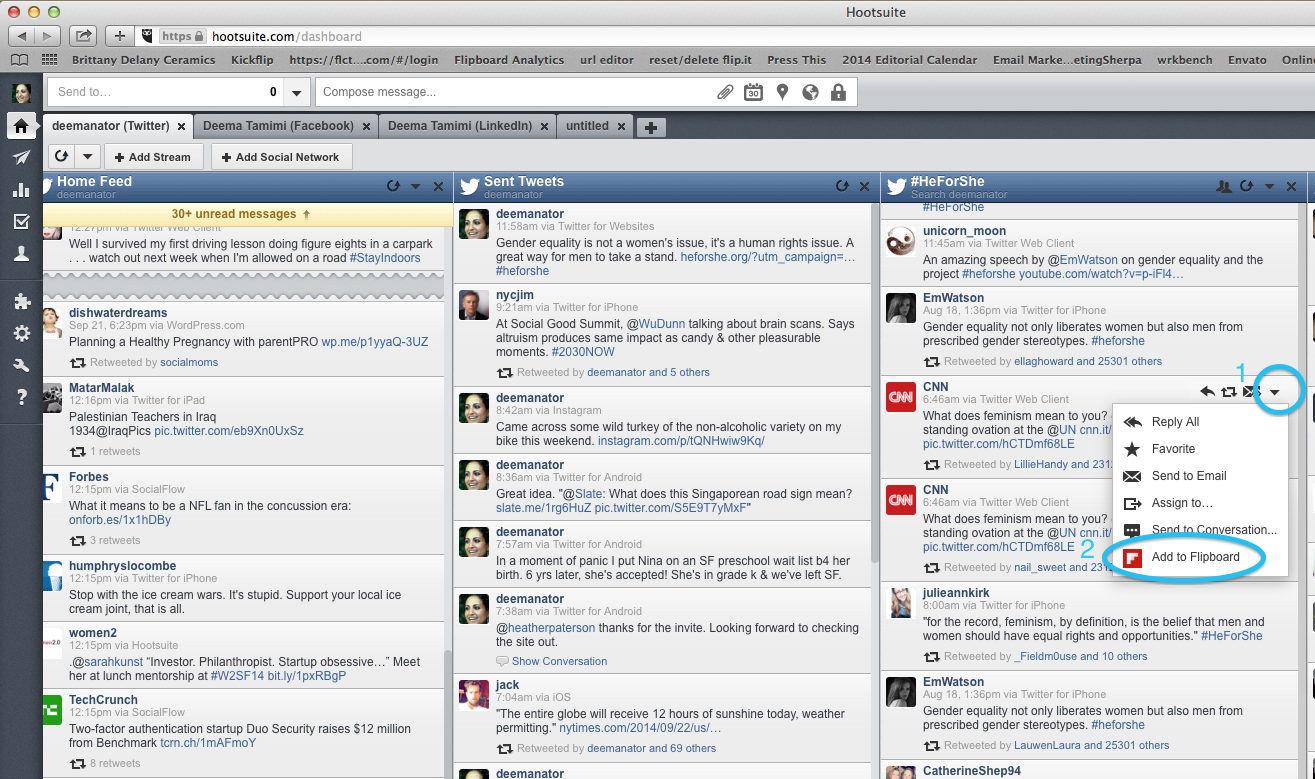 Step 2: Select the magazine you want to share the post or Tweet to.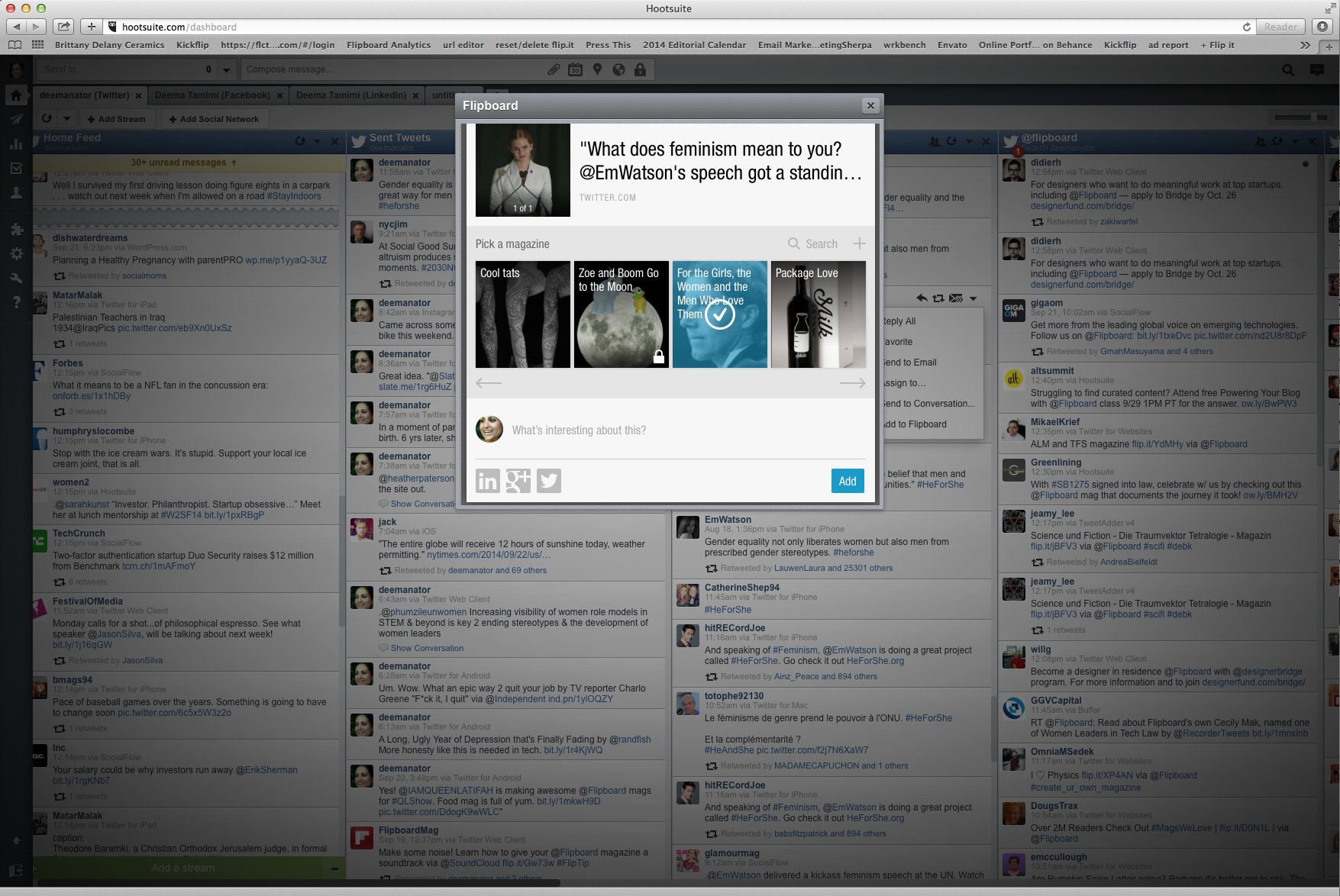 Step 3: Voilà! The post will appear in your magazine.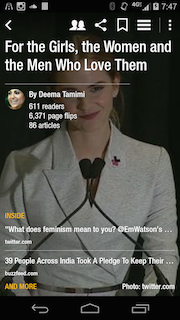 It's a small plugin with a big punch. Try it now and you just might smile like a wise Hootsuite owl that knows a powerful new trick.
~Deemanator is reading "Social Media Matters"
/flipboard
@flipboard
+flipboard