The Flip Bowl Muscles On: Rookie Edition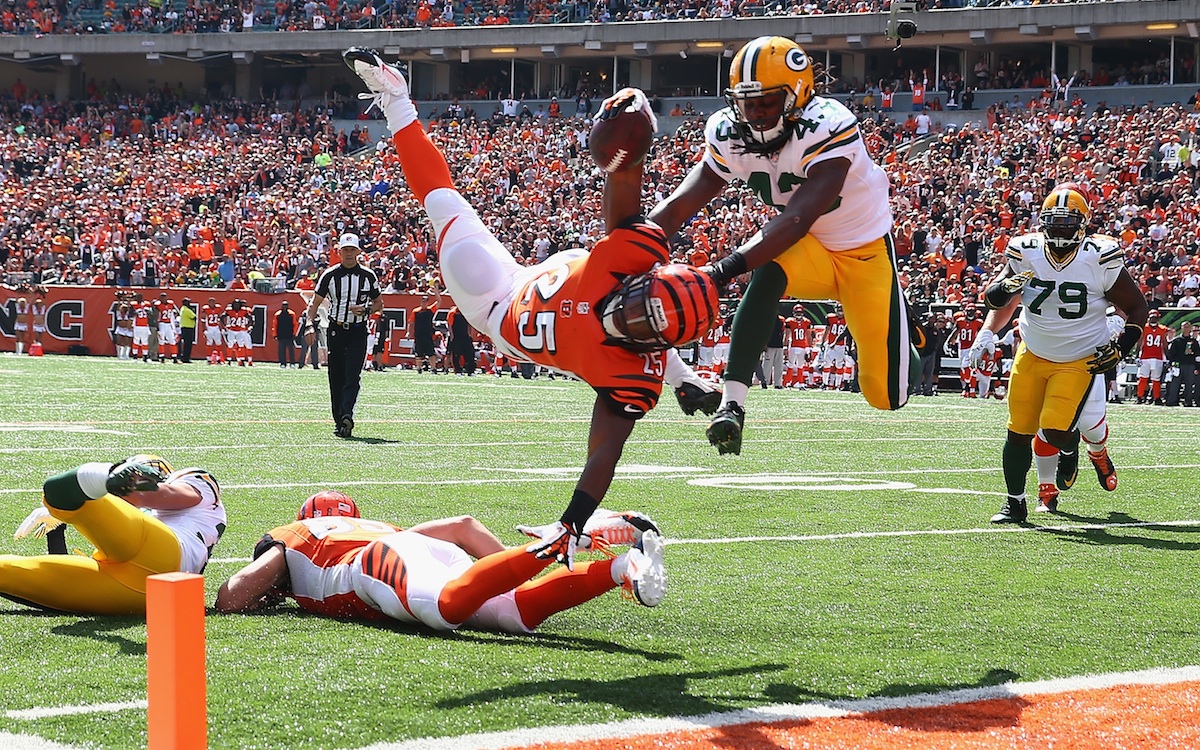 We're entering the dog days of the NFL season. Injuries have befallen some of the game's best talents. New quarterbacks are being born while old ones are fading away. Winners are emerging and losers are stinking up the joint. But through it all, the Flip Bowl sallies forth, displaying a resilience and verve that makes us proud to be on the Flip Team.
The newcomer magazines are especially inspiring. Here are a few "flip fledglings," listed alphabetically, to keep you browsing deep into the fourth quarter:
Chicago Bears by zighuzzah: Here is a neat Bears magazine that focuses on week-to-week team matchups, player news and controversies. And yes, Zighuzzah's magazine has all the analytical pieces on quarterback Jay Cutler that every Bears fan would need to read.
Houston Texans by Jack Coll: This magazine is quickly powering its way to the Flip Bowl elite. Check here for daily Texans updates from around the web.
Philadelphia Eagles by Abdallah Abouelenein: This magazine grabs Eagles news from sports outlets all over the web and has built a magazine with more than 900 readers.
Seahawks by mwa206: This curator boasts an impressive Seahawks magazine that features team news, video and fan photos from various social media sites.
We're now 11 weeks into the season, so our leaderboard is taking shape. Here are the top five team magazines, sorted by readership.
Seattle Seahawks by Osprey: Osprey's Seahawks magazine reigns supreme over all Flip Bowl magazines. With such a wide variety of content and large readership, all other magazines have quite a bit of catching up to do. (14,889 readers)
New England Patriots by Pat Gurls, Launa Z and Aida B.: This magazine is co-curated by three passionate users that prove hard work pays off. This is a must read for any Patriots fan that needs a quick fix on their favorite New England team. (5,503 Readers)
Doc Bodi's Denver Broncos: Doc Bodi's Denver Broncos: This curator is holding down the third spot on our leader board with video, photo and written content. Diversity and 4,000 readers will take you far in the Flip Bowl. (4,229 readers)
Cleveland Browns News by Justin Howell: Nabbing the fourth spot on the leaderboard is Justin Howell's Browns magazine that has collected all the news and more on one of this year's contenders for the year's AFC North division title. (2,185 readers)
Miami Dolphins by Levi Mills: This Dolphins magazine boasts the fifth largest readership but user Levi Mills has taken a timeout with the daily postings leaving the fifth spot up for the taking, flippers. (2,048 readers)
The season end is nigh. Keep flipping and you may very well find yourself usurping one of these magazines in the Flip Bowl Magazine, a collection of NFL fan mags. Your thumbs can rest after week 17, that's when the season ends.
~VincentB
/flipboard
@flipboard
+flipboard