Spotlight: Astronaut and Educator Leland Melvin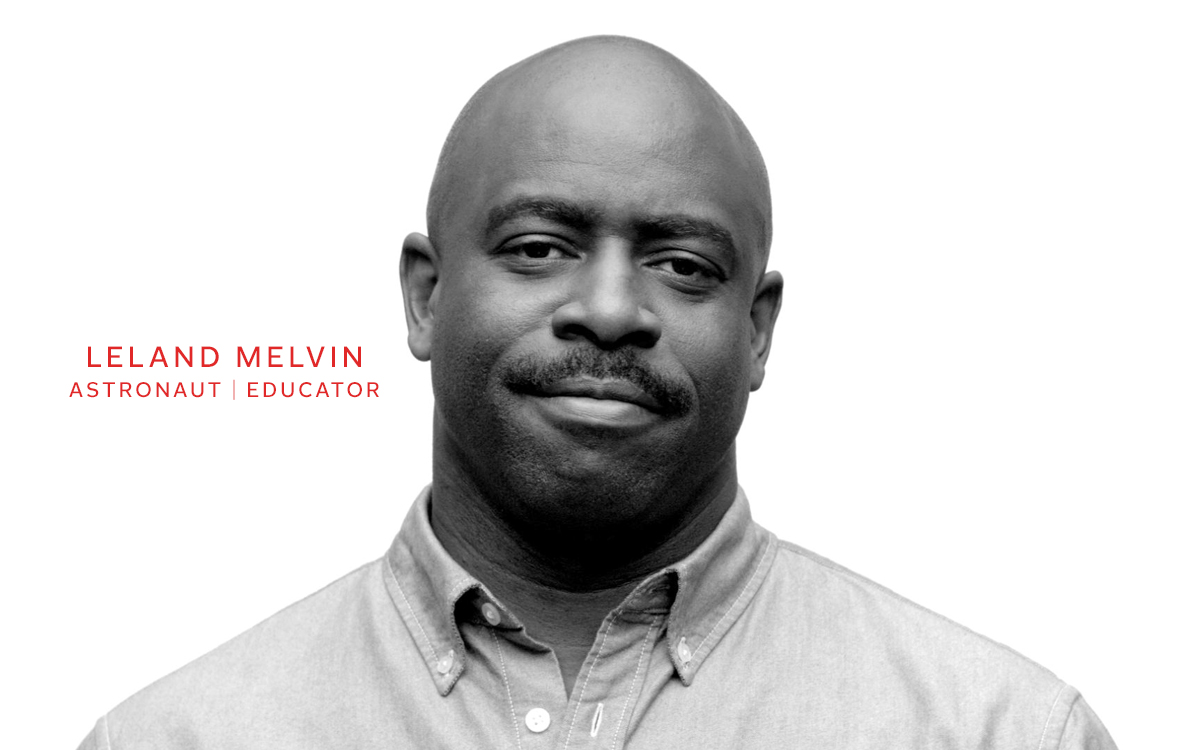 "Second chances"— it's a phrase former NFL player-turned astronaut Leland Melvin uses to describe his extraordinary life. His first do-over happened in high school. With a college football scout in attendance, Melvin literally dropped the ball. As the scout got up to leave, Melvin caught the game-winning touchdown and was awarded a full scholarship to the University of Richmond.
After graduation, Melvin was drafted by the Detroit Lions. Benched by back-to-back hamstring injuries, his professional career was sidelined after three short years. But a sedentary life was never part of the plan, so Melvin went back to school to earn a Master of Science degree from the University of Virginia.
His second act came at the hands of yet another recruiter: one from NASA. Visiting a job fair, Melvin accepted an offer from the famed aerospace agency. For eight years, he led a series of engineering projects at NASA's Langley Research Center before someone asked him if he wanted to become an astronaut.
A little unsure about life in space, he realized his unconventional story—and the chance to cruise the cosmos—could serve as a source of inspiration for future generations. Melvin's many "second chances" taught him that it doesn't matter who you are or where you come from: before anyone can believe in you, you have to believe in yourself.

My name is Leland Melvin and my passion is educating and inspiring the next generation of explorers.
My mission is to share my story and passion for S.T.E.A.M. (science, technology, engineering, arts and math) education with our future explorers—help inspire them to dream big, bold dreams and help get them the tools so they can make those dreams become a reality. They will then have opportunities available to them that will help positively change the world.
I use Flipboard to read interesting articles while I'm traveling, curate magazines on topics that I'm interested in (including S.T.E.A.M., space and photography), and share the curiosity that I have for science and space with others.
Flipboard is also great for discovering compelling content that I might not have come across otherwise. Diving into topics and magazines with people who are interested in similar issues is such an amazing experience.
My biggest influences are those who have come before me. I am so blessed to have been one of only 564 people who have traveled into space and each pioneer before me helped pave the way.
The first article I flipped was a blog post by Vicki Davis, who is also a Flipboard MagMaker, which started my "The Explorer" magazine focusing on S.T.E.A.M. education and explorers.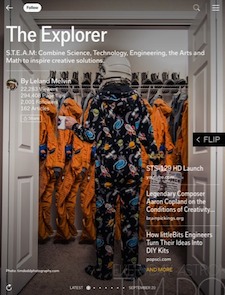 The best article I read all week was a story out of Iowa about an exceptional S.T.E.A.M. student who built a communication system, ground station and antennae, through which he sent text messages to the International Space Station orbiting our planet at 17,500 miles per hour.
An article or magazine that's made my life better? There are countless articles that I'm sharing to help make other lives better. I am always coming across thoughtful magazines whose content I reflip into my own magazines. Sharing ideas through and with other Flipboard users is what makes curating these digital bits of information so powerful.
~ShonaS is curating "Big Ideas"