So, What's the Deal With the New Numbers on My Magazine's Cover?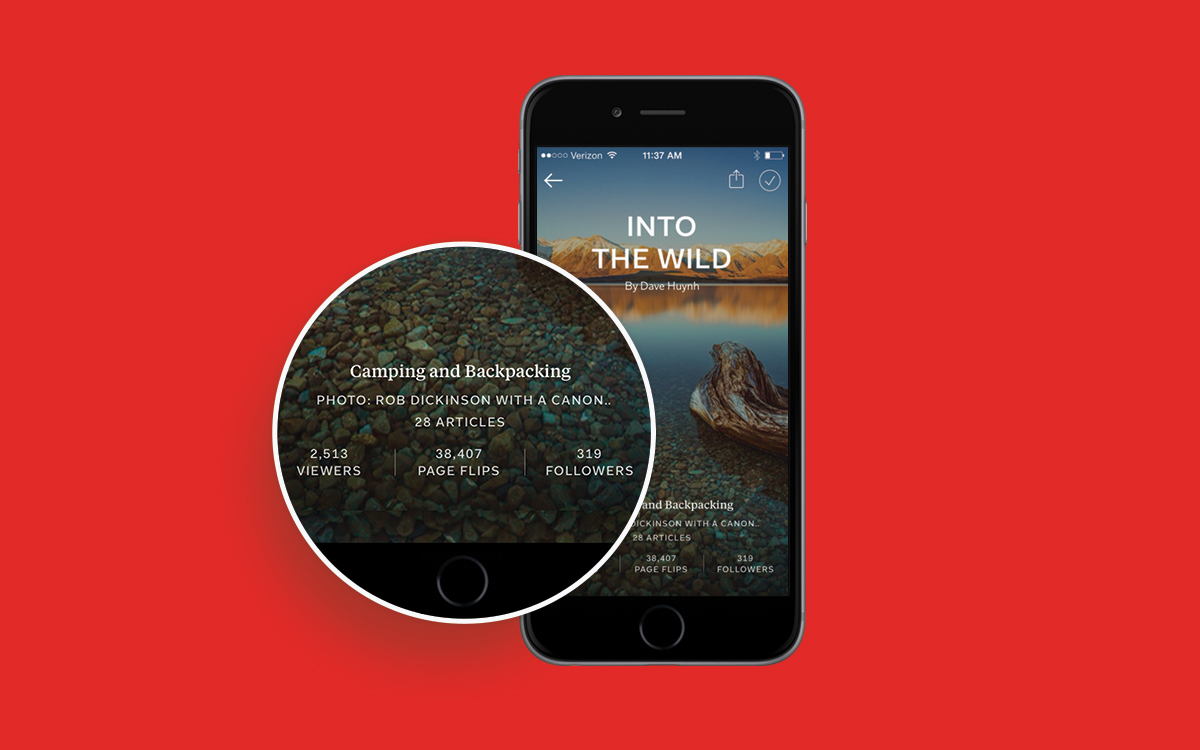 One of the most frequent questions we've heard since the launch of the third generation of Flipboard is around magazine readership, namely: "What are the new numbers on the cover of my magazine?"
Let us explain:
Previously, a magazine cover had three stats: Readers (the number of unique visitors to your magazine), Articles (the number of items in the magazine) and Page Flips (the number of items viewed in the magazine).
With the most recent update, Readers have simply been renamed Viewers, to make it more clear that this number is really about your reach. Viewers showcases the total number of people who have seen your magazine, whether by tapping into it or by seeing an item from it in other places, such as a topic feed.
We also introduced a new metric that many of you have asked for: Followers. This number is a subset of Viewers, and represents people who follow—or subscribe—to your magazine plus the number of people who follow your profile. For example, if 20 people follow your profile and 30 people directly follow Magazine A, the total number of followers for Magazine A is 50. The Follower number is a good indicator of your dedicated readership. These are the people who want whatever you curate to be pushed to them in places like your Flipboard Home.
Keep on eye on these numbers, because the great things you're curating will also be seen in topics, and your magazines and flipped stories will reach new audiences. We hope you enjoy seeing your viewers and followers grow over time. Be sure to check out the new My Analytics dashboard for a daily view.
Best,
~The Community Team