Share Among Friends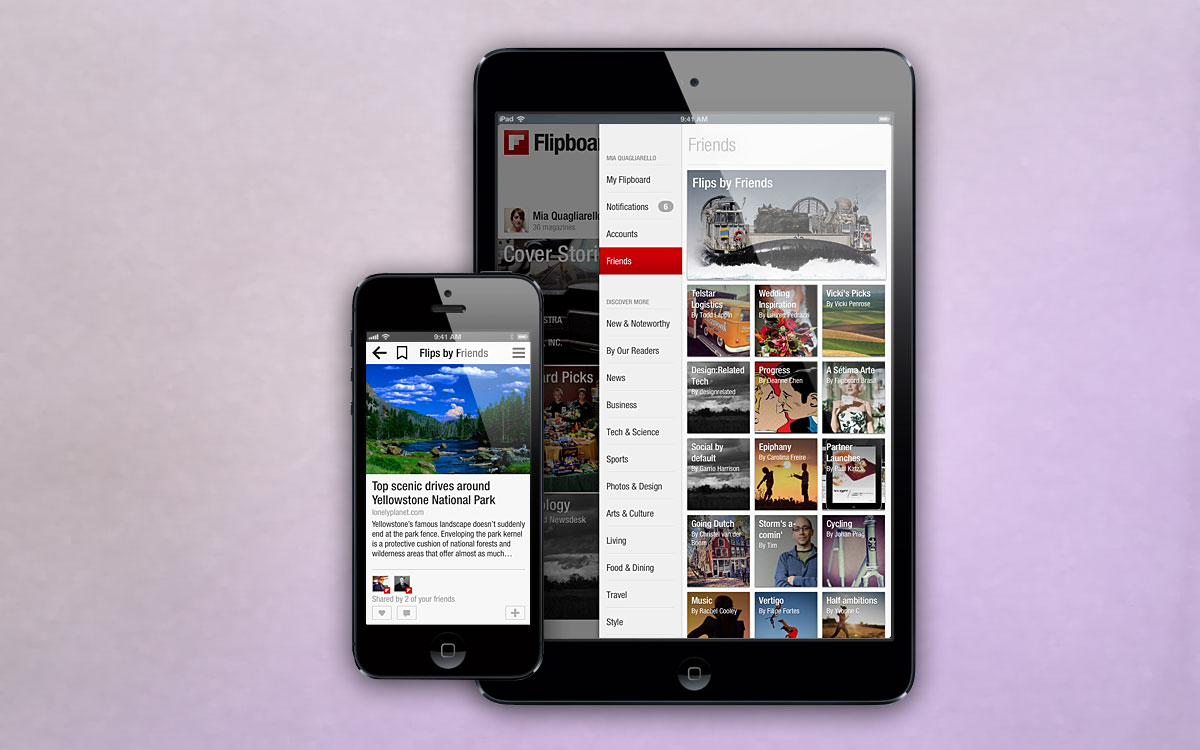 Today's update for iPad and iPhone offers several new features—including revamped profile pages and the ability to text a magazine to someone. But really it's about friends. (Isn't it always?)
There's a new share menu that makes it easier to send items you find on Flipboard (or entire magazines) to friends; just tap and hold on the item or use the share button in the bottom right.
If you have friends creating magazines on Flipboard, there's an exciting new place to discover what they're curating. First, be sure you've connected Flipboard to your favorite social networks. Then tap on the red ribbon to check out your new Friends category. Its signature section is called "Flips by Friends," an uber feed containing everything your friends—the people you follow on Flipboard as well as on other social networks—are curating into magazines. Below the section, you'll see a grid of individual magazines that have been recently updated.
The Friends category is a good way to quickly learn about magazines being created or refreshed by people you care about. These magazines can fuel your own curatorial efforts or just your mind.
See Flips by Friends in action in this video, which also has a quick tour of the new profile pages and shows how SMS can be used to attract readers to your magazine.
If you haven't already, update your Flipboard edition via the App Store.
~The Flipboard Team
/flipboard
@flipboard
+flipboard