Send Content to Friends Within Flipboard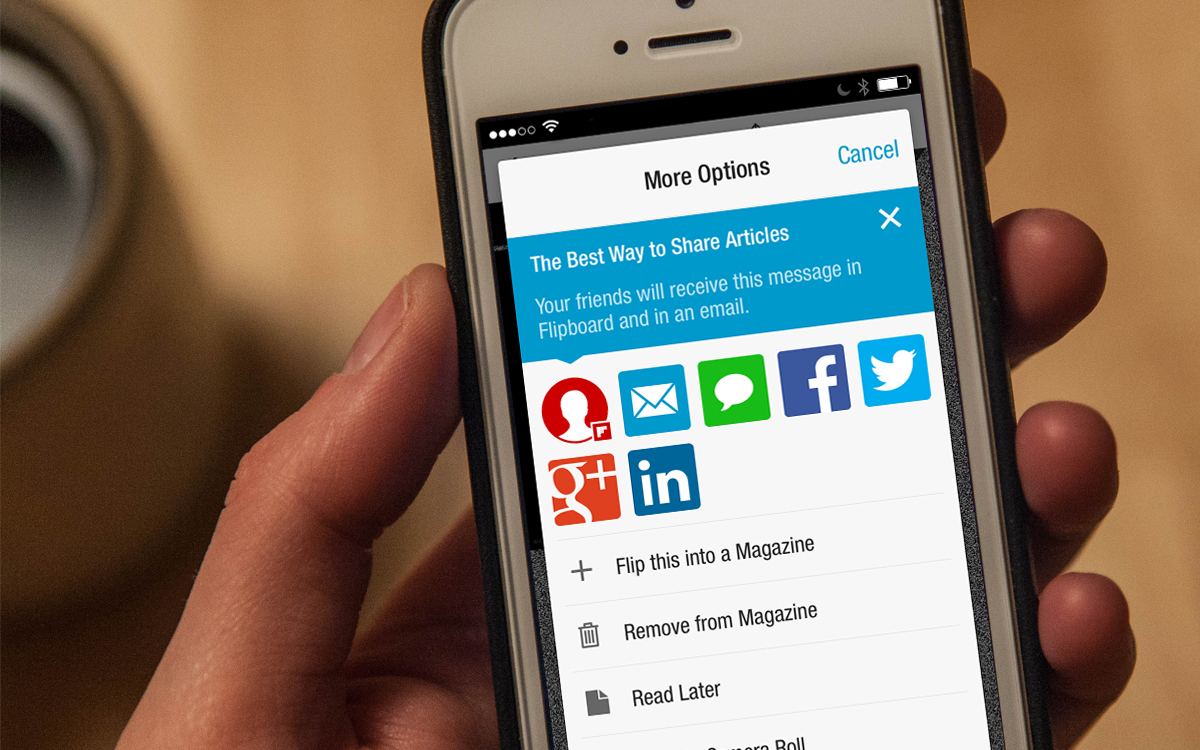 We know the excitement of seeing an article that's so interesting or funny or cool that you feel compelled to share immediately with others who'll love it; it pretty much happens to us everytime we use Flipboard. Now it's easier to send items to friends within Flipboard, and anything sent to you will appear in the new "Shared With You" section, accessible from the Notifications area when you tap the red ribbon.
Here's how it works:
Tap the share button, and select the Flipboard icon.
Start typing in a name, and the field will auto-populate with contacts from your device's address book (if you've given Flipboard permission to access it) and Flipboard usernames. If the fields don't auto-populate, you can also type in any email address.
Go to the Notifications area and tap "View all shared with you" to flip through a magazine of all the articles friends have sent to you. If your friends are prolific sharers, tap "subscribe" to add this magazine to your favorite tiles and Cover Stories.
For now, this feature is only available on Flipboard on iOS devices. Update your Flipboard today to see it.
~ ChristenD is reading "Black & White"
/flipboard
@flipboard
+flipboard