Our Special Valentine for Flipboard MagMakers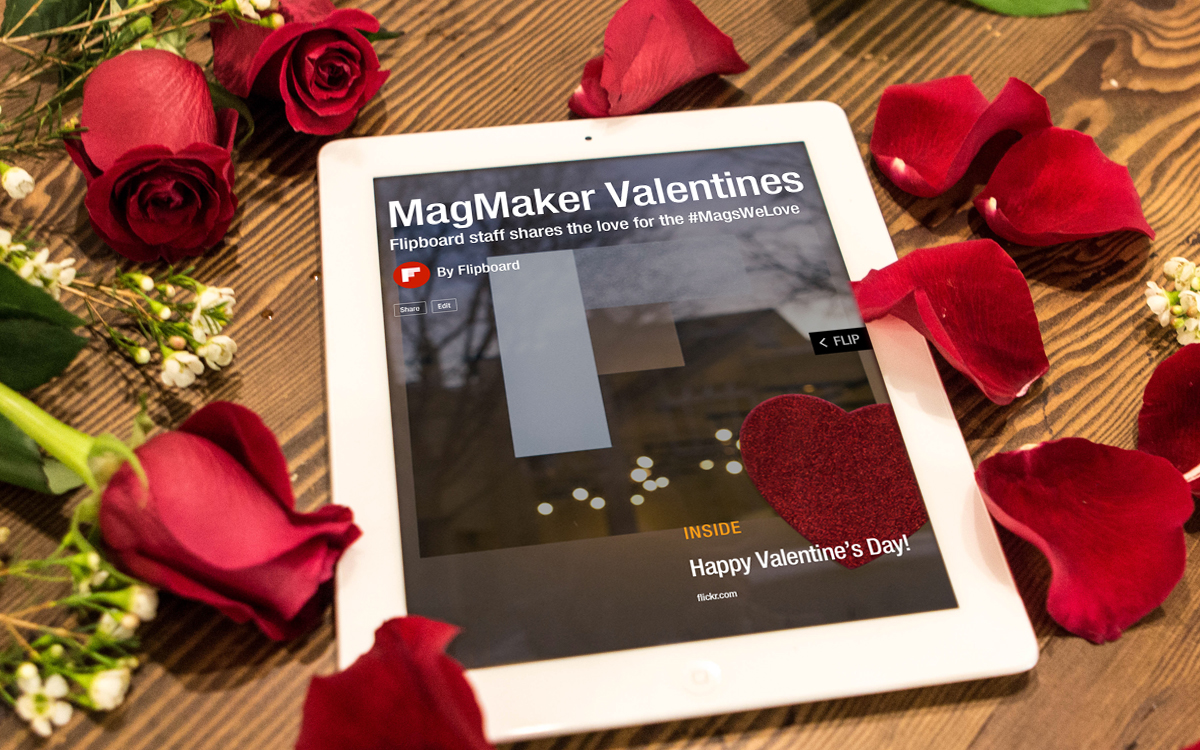 It's Valentine's Day, and we're feeling the love for our community of Flipboard MagMakers.
To express our affection, we're pleased to unveil our MagMaker Valentine, very special magazine created by Flipboard staff for the talented people who curate the magazines we love to read.
Inside, you'll see Flipboard designers, engineers, marketers, and editors posing with the magazines they love most. MagMaker Valentine was made with love, and it's a big wet kiss to everyone who inspires us to pursue our passions.
Take a peek, have a terrific Valentine's Day, and thank you for creating your magazines on Flipboard!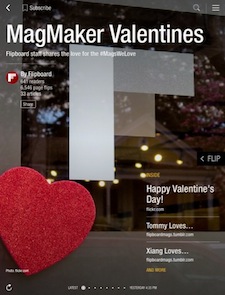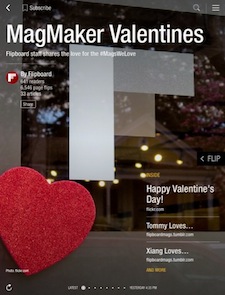 ~ToddL
/flipboard
@flipboard
+flipboard