On the Red Couch with REDEF's Jason Hirschhorn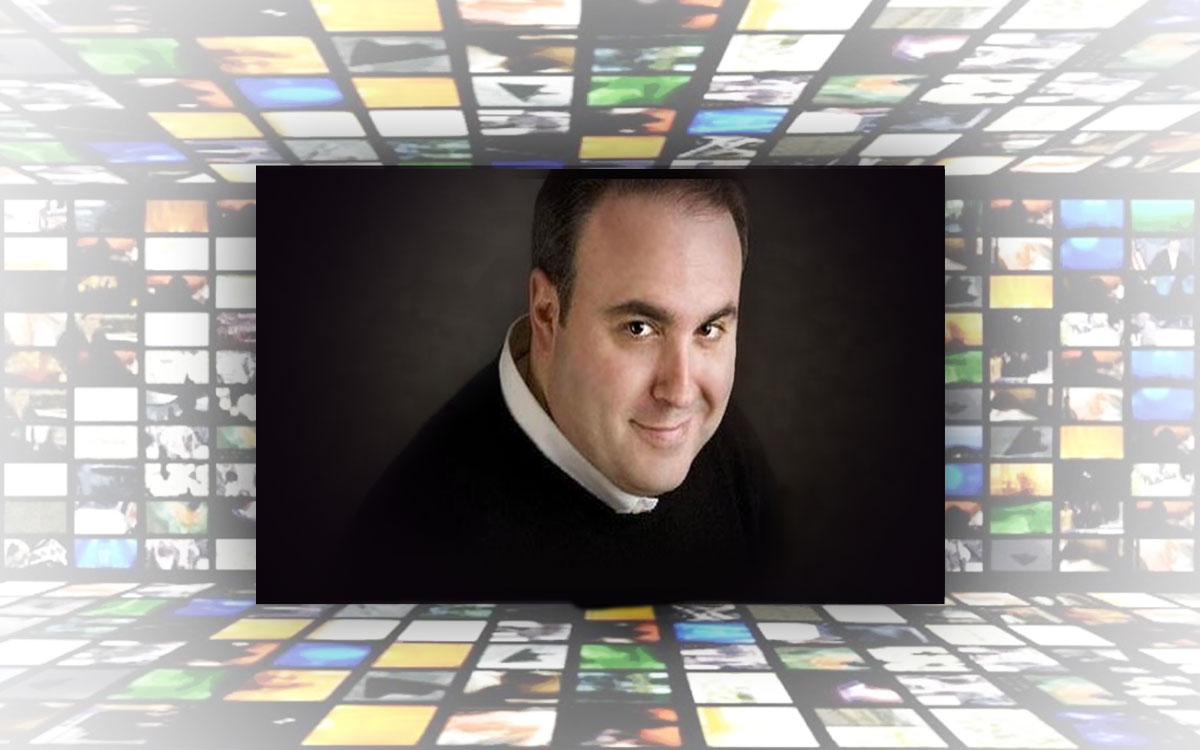 It was 2000, the bubble was bursting, and Jason Hirschhorn, then the head of Digital at MTV Networks, yearned to prove that this Internet thing wasn't a fad. So he started sharing links to interesting articles, largely about video, to a small group of friends.
As that list grew through word-of-mouth, so did the voraciousness with which Hirschhorn collected and shared information. "It was not edited well so sometimes you would get 90 stories a day," he says of MediaREDEF's earliest email blasts. Still, that didn't stop people like former NBC Entertainment co-chairman Ben Silverman from telling Forbes magazine that Hirschhorn's newsletter was a key read. The list ballooned as Hirschhorn served as the president of Sling Media's Entertainment Group and then co-president of MySpace.
Now Hirschhorn is trying to turn MediaREDEF and his natural curiosity into a real business, having just closed a $2.25 million seed round to take his passion project to the next level. What follows are his thoughts about curation, who inspires him, and what's in store.
Would you say that MediaREDEF has a point of view and, if so, what is it?
The most important thing in business—or in life—is to be curious and to step out of the zone of what you think you're interested. I go to the Sundance Film Festival every year, and if it were up to me I would see gangster movies, sports documentaries, and anything having to do with financial malfeasance. But, when you have a friend who has a point-of-view you respect, or you hear buzz on another movie, even if the description isn't something that you think you'd be interested in, if you push yourself, more often than not those will be the things that you love. That's what we're trying to push with REDEF. Be smarter by letting go of your prejudices of what you think you're interested in, and trust us to be the DJ for you.
What are some new interests you've discovered you love through this project?
Anything having to do with virtual reality. Part of virtual reality is ridiculous to me. It's like, why don't you go hop on a plane and experience it for yourself? But there's also this idea that you could continue the flow of your interests by being in a different environment.
And anything having to do with David and Goliath type stuff. I'm a big underdog fan. I was the president at Slingbox. The whole world wanted to sue us. I love unfair fights. Watching Travis [Kalanick] and Uber fight an ingrained establishment that's not only a monopoly in many ways but also bad service…and then Uber trumping that with technology and good service.
What's your media diet? How do you scan this much information?
It's inhuman. I get fetishes. The recent fetish is World War 2. I must have watched 100 hours in the last month [on WW2].
We've set up a very robust system. While RSS was considered a dying medium, for the influencers that track and disseminate a lot of this information, it is the greatest way to get through a lot of content. I go through about 6,000 pieces of content a day.
[There is a] feeling that you're never done, and everyday you press publish you've missed something and that pisses you off. But the good thing is, it will never stop coming. Yes, there's The New York Times, but then there's also that blogger who's a developer at a certain company who writes a very salient piece about the industry. I love the fact that we're putting individual bloggers next to sources of record.
I love that too. I love discovering new voices through REDEF. How do you find them?
That's the most important thing for us. [We hope that] everyday when you open REDEF, you say, "Where the hell did they find that?" We have some secret sauce. Even though we do hand-pick, we have technology that hunts and gathers for us. It will never publish automatically, but it allows us to pull from social sources and feeds, things that we are likely to be interested in. Then we hand pick.
What's coming up next for REDEF?
We're going to concentrate on video, on sit-down interviews because I want to get people together from disparate backgrounds to talk about issues and solve them together. I'm not interested in three guys talking about V.O.D. I'd love to bring in a brilliant data scientist to help Ralph Lauren figure out how to better target his styles and SKUs around the world and film it. Fun stuff like that. Mix people from different backgrounds.
We are going to do some influencer publishing. It's not going to be the reason for our being, but for example, windowing kills me—one day it's on Netflix, one day it isn't. I would like to be able to go to a studio boss and push that executive to write the Jerry Maguire memo that others don't have the guts to. To me, a lot of the influencer publishing becomes "let's fill the tank." Shouldn't we be as discerning about that as we are about our picks?
What other curators do you admire?
I think that Maria Popova is a genius. She's really a master curator because she's analyzing things and writing whole pieces on them. Her ethos is showing you interesting things before you thought they were interesting.
When you follow Brian Stelter or David Carr or Alexis Madrigal or Mathew Ingram or Om Malik, it's not just about their publications but when they go on social media they are talking about other people's stuff. I read Om's things he reads every week, and Madrigal's five intriguing things email is disparate and crazy and fun.
I think the guys at Songza are geniuses. They look at music, not from a data point of view but through moods and feelings and destinations.
But I think my curation brother from another mother is Andy Weissman from Union Square Ventures. We often throw barbs when we're trading tracks from the 80s or movie scenes or that kind of stuff. That does spark [a lot] of the imagery in the [REDEF] newsletter and stream of consciousness rantnrave. Those aren't planned. Those are like picking atoms out of the air.
Check out MediaREDEF on Flipboard: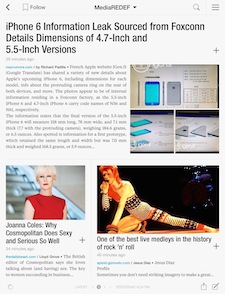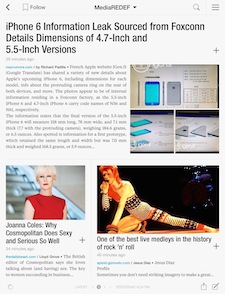 ~MiaQ is reading "#MagsWeLove"
/flipboard
@flipboard
+flipboard