On the Red Couch with Outside Lands Curator Jeben Berg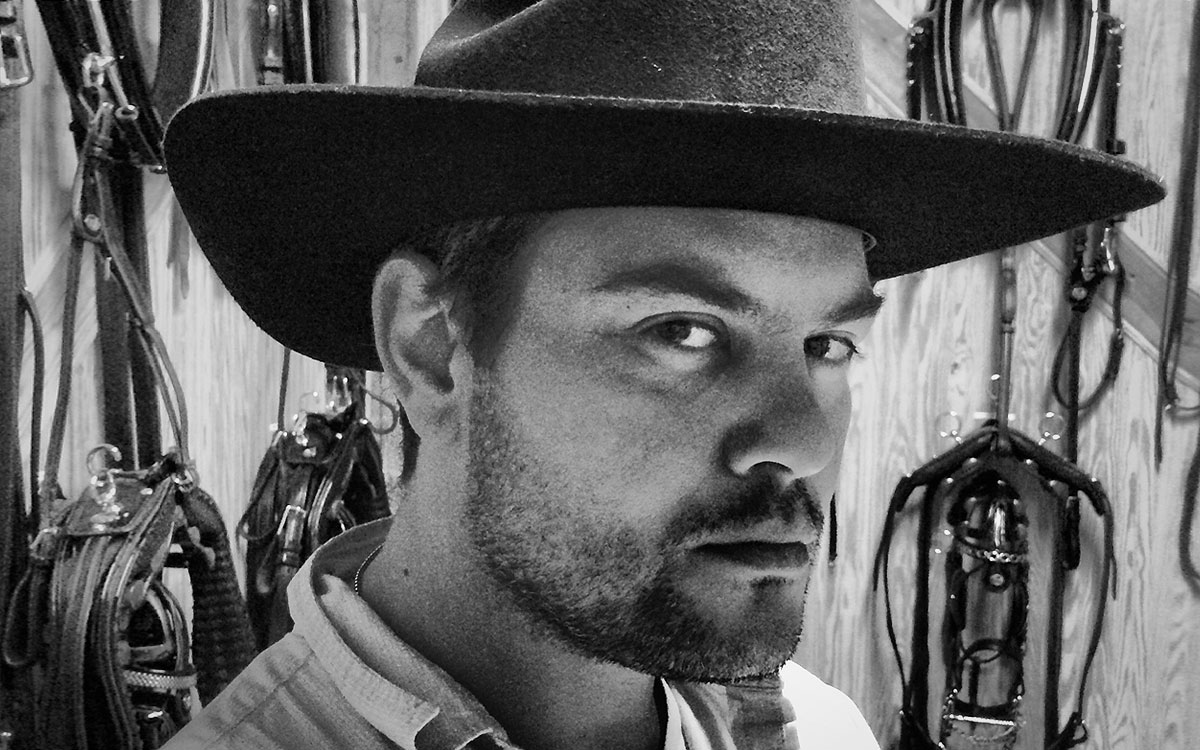 This weekend, San Franciscans will bundle up for their city's biggest "summer" (it's typically freezing) music festival, Outside Lands, in Golden Gate Park. The event brings together a killer lineup of bands and DJs, plus fancy food and drink—Winelands! Chocolands!—befitting a Portlandia episode.
But while the music wafts from stage to stage, and the chimichurri fries are going down, one thing remains tangible: the art. Art's always been a part of the Outside Lands experience, in the form of live paintings, musical theater, art-performances and installations, and it's only getting more sophisticated. The man responsible for figuring out what all that looks like is Jeben Berg.
See, it's not enough to find talented artists, which Berg can do because he's a plugged-in street artist himself and is working in collaboration with his buddies at Juxtapoz Magazine. (His day job is Creative Director at YouTube.) Artists have to build indestructible works that can withstand heavy, wet fog and the hoodied masses. Bonus points if they are inspired by the herd of bison that lives in the park (checkmark for the 2014 crew).
Go inside Outside Lands' Outsider Art exhibit in this red couch interview with Montana-born Berg, and get a taste of a few of his new Flipboard magazines:
I feel like Outside Lands was one of the first "fancy festivals": fancy food, fancy wine, this great art…Now other festivals are adopting elements of that. How'd that happen?
What Outside Lands has tried to do is cater to the expectations of the locals. San Francisco is pretty sophisticated. It has high culinary and entertainment expectations, and Northern California has some of the finest wines in the world.
Outside Lands will always primarily be about the big stage and the big performers that come through—this year we got Kanye West and Tom Petty—but it has to be different from other festivals, too, because by the time Outside Lands comes around [in August], people have already been to Coachella, Lollapalooza, Bonnaroo…
With regards to the art scene at festivals, is it getting competitive? I saw that Shepard Fairey curated for Lollapalooza this year.
It becomes competitive for the artists' time, to commit to doing something for each festival. The budgets are never huge, so the artists have to really want to be a part of it. We do our best. It's one of the reasons why the partnership with Juxtapoz is so important. Juxtapoz brings a lot of credibility and noteworthiness for an artist. If they get into the magazine, it's a big deal to them.
Art is always competitive by nature—that's what drives it forward. The most coveted art place inside of Outside Lands is—and this has been going on for four months for me already—the scrims on the sides of the stages. It doesn't pay a lot but seeing your artwork blown up to 50-feet tall, on the side of a stage that Kanye West or whoever is on…it's amazing.
It all goes through a huge committee. For every piece of art, [we ask ourselves], Is it good for everybody? Is it uniquely San Francisco? Has the work ever been used commercially before? Does it represent our values?
Well, what are those values?
San Francisco has a history of street art, but not necessarily graffiti, so we try not to be heavy with graffiti, though we use elements of it. A lot of the artists have made careers doing graffiti art, but they have also evolved and matured.
Now, not everybody can live paint. It takes a special talent. They've got about seven hours, from noon to 7pm, to complete a 28-foot-long by 8-foot tall painting, which is not a simple task. Some people work in teams. N8 Van Dyke and Sam Flores always do something together. That's like the collaboration of the year. Other people, like Apex, want the entire wall to themselves; he doesn't want anybody else touching it, and he is going to handle it from beginning to end.
San Francisco has a history of psychedelic art, so psychedelic stuff is cool. It definitely can't promote violence, can't denigrate anyone, and is certainly not critical of anything in particular. You're not going to see an anti-war slogan but you might see a slogan about the benefits of unity and humanity. It's the same metaphor, just the other side of it.
Bright colors. For the live painters, this is what I always tell them: "Imagine when you are driving on the freeway and you look out and you see a train going past you, and you see some graffiti that is on the train. If it is small and really complex, it doesn't mean anything to you, so imagine that you are seeing something from 1,000 feet away and it makes sense."
There are two big tunnels that come into [Outside Lands'] polo field, and you don't realize it but they are about 100 feet long, each one. We had Mike Giant do it the first year, and a local gallerist, Andres Guererro, and his crew who have painted the tunnels for the past three years are handling it again. They are responsible for several high profile murals around SF. They do these giant, beautiful, letters and characters; it's a very identifiable style and very welcoming.
So, [the values are] fun, high-spirited, nothing dower, with the exception of, like, a few medieval death wizards.
What else do you have to consider in putting the collection together?
Outside Lands is cold. I have tried to build things that become wind protection. [There were these] crystalline things: I'd go by there, and there were like eight people inside shivering in sweatsuits and hoodies. You have to think about these things.
Every year, the pieces evolve. We started with a concept about benches (because there's nowhere to sit at Outside Lands) that went from giant furniture with smoke balls and succulents, to these high-backed conceptual pieces of furniture that you've never seen before: a series of psychedelic SF-styled Adirondack chairs well suited for comfortably watching artists tackle a big wall while sipping your beer.
Who are you looking forward to hearing musically? Do you get to enjoy the music?
Sure, I get to enjoy the music—the energy at Twin Peaks [stage] is usually the top. I am dying to see Kanye West because every time I've had the opportunity to see him, I have kind of ignored him [but I know] he's a massive showman. I missed Macklemore the first time he was at Outside Lands, and so I want to see him this year. I'm a hip-hop guy.
Of course I'm also looking forward to seeing Tom Petty because it is nostalgia and I will know every song that he is going to play.
What I found when it comes to EDM is that those artists tend to build the piece of art that is on their stage. Look at what Deadmau5 or Daft Punk does—to me that is performance art at the highest level, and I love it.
~MiaQ is reading "rANDom curATion"
/flipboard
@flipboard
+flipboard