On the Red Couch with Meet the Press' David Gregory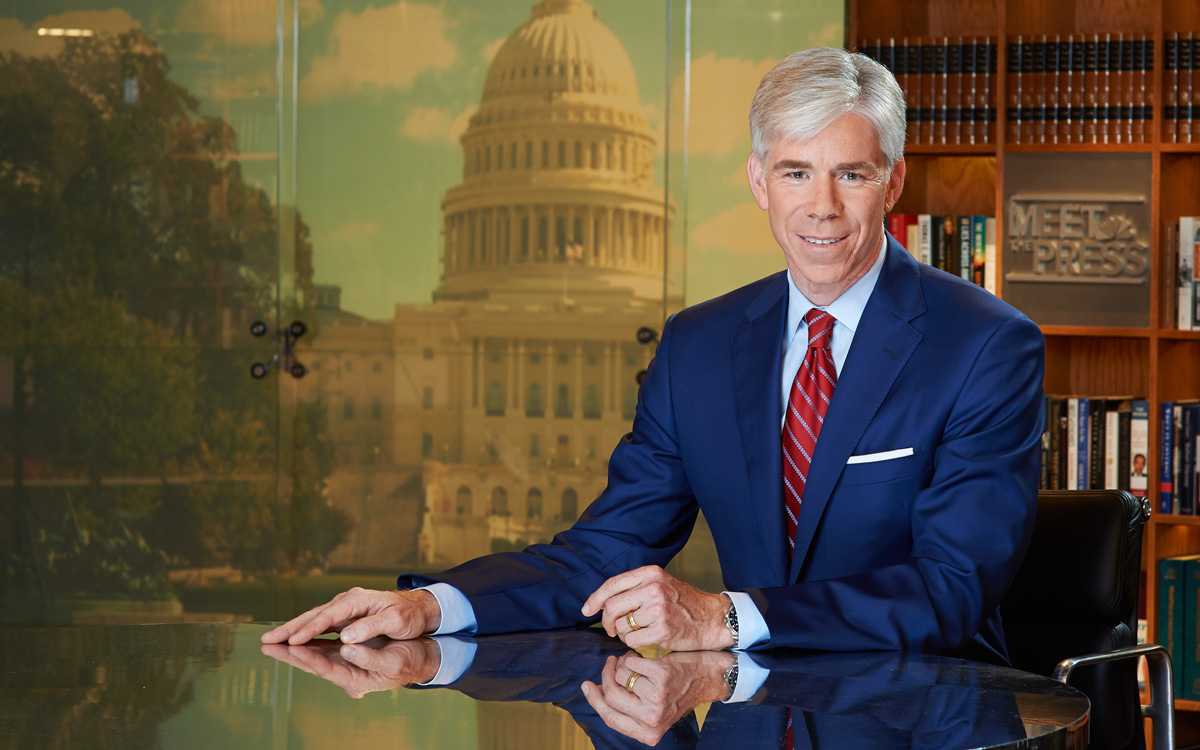 As the host of NBC News' Meet the Press, David Gregory welcomes the biggest movers and shakers in politics every Sunday to go head-to-head on the issues of the day. The D.C. studio's comfy library setting is a gentle frame for the heated debates that often go down here; discussions that Gregory must deftly moderate week after week and are a must-watch for anyone who cares about current events.
Gregory celebrates five years at Meet the Press this Saturday—he took the helm after long-time and beloved host Tim Russert passed away in June 2008—and has really extended the show's conversations online, through his blog, Twitter, Facebook, Google+, Instagram and, now, Flipboard, where the Meet the Press team curates a magazine filled with articles relevant to guests on the show and news of the day.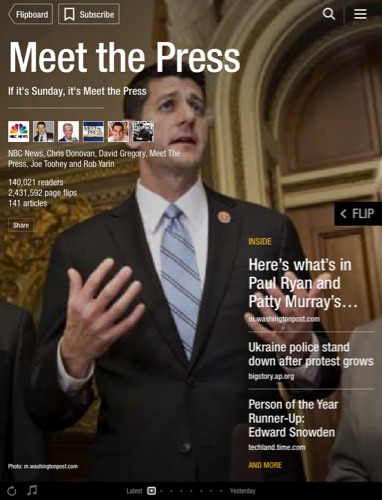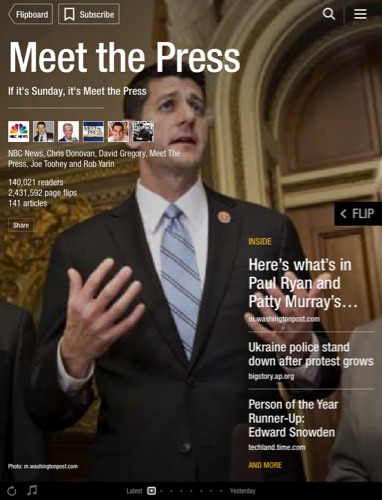 We recently turned the tables on Gregory and put him in the interviewee seat to learn a bit more about the man who usually puts the spotlight on others. He told us about his journeys in journalism, the stories he feels aren't reported enough today, and the hip-hop-fueled dinner/dance parties he has at his house.
~MiaQ
/flipboard
@flipboard
+flipboard