On the Red Couch with Ghostly's Sam Valenti IV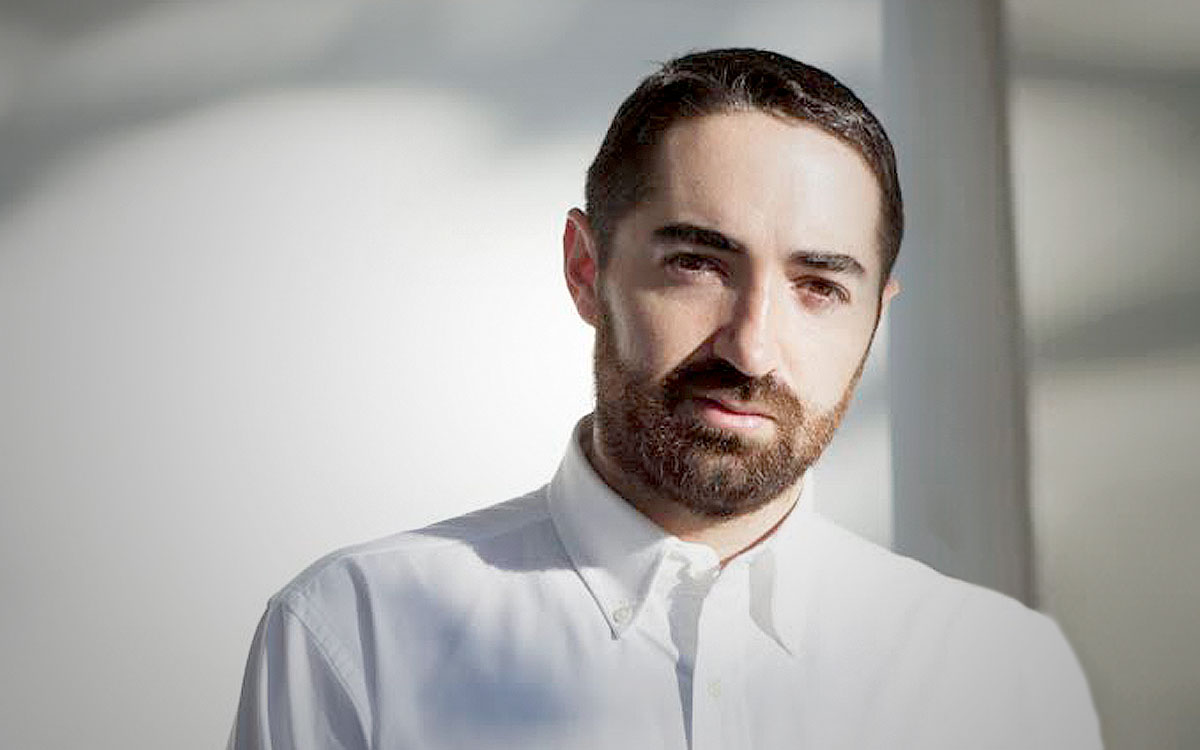 Photo credit: Jessica Miller
If you're into electronic music, Ghostly International's Sam Valenti IV is terribly exciting to meet. He grew up in Detroit, the birthplace of techno music, going to raves as a teenager. He's a DJ himself and runs two imprints, Ghostly International and Spectral Sound, whose signings include buzzworthy acts like Tycho, Matthew Dear, Com Truise, Phantogram and Gold Panda.
That's impressive enough, but Ghostly does more than just release cool music. The brand is a platform for creative people and has extended to things like The Ghostly Store, a music discovery app and a subscription platform called Drip.fm. "I thought there was a need for an American label that had a wide range of styles and tastes, and was able to connect music and design in a thoughtful way," says Valenti, on why he started his company 15 years ago. "I really loved the idea of a label as a philosophy, almost like an art gallery where the work changes, but the ethos remains."
We sat down with Valenti to discuss how he, as a "small publisher," has been able sustain a healthy business despite tectonic shifts in the music industry. Of course, it doesn't hurt that the scene that so inspired him in the first place has finally been embraced by American culture at large. Let's dance to that!
How is running Ghostly today different from running it, say, 10 years ago?
Everyone thinks the music industry's been in this sort of downward spiral, but I really think it's actually been kind of a healthy change. When I started Ghostly in college from my dorm room, I was using Napster at the time, and the writing was on the wall that things were changing pretty dramatically. However, I think it's opened up a lot of opportunities for small publishers like Ghostly and others. When you are relying on word of mouth, fan support, direct sales and things like that, the Web's been able to unlock that power.
Can you talk about the interplay between free and paid, and how they support each other?
It's a really big debate right now, mainly because we think we have the ability for fans to pay for content and for people to enjoy stuff for free. I'm a fan of SoundCloud's and a lot of the services that've made music routine on the Web. People understand how it works. People know they can get a stable playback method that won't disappear—that was largely lacking in music culture.
I also love the idea that there's more bespoke ways to buy music. The return of vinyl—people are excited about purchasing artifacts and even just having a more intimate experience with music. We're in a golden age where all kinds of music fans can be satisfied. However, we feel that some fans, the wild ones, could use some more attention, that's why we started Drip.com, where we now look after the fan communities for artists like They Might Be Giants and labels like Stones Throw, Sub Pop and Mad Decent.
What's your criteria for signing someone to Ghostly?
I think a lot about the humanity of the work. It's easy to make music these days. The artists we work with have to have a really strong grasp of who they are. Even if it's instrumental music, you feel them at work; the work is not overwhelmed by the technology available. It's still very much a personal statement to make and release music.
What do you read to stay in touch with what's happening in music?
I'm trying to read less music journalism because I find it sometimes changes how you hear things. I like the idea of a raw experience. I read a lot of the tech blogs, the daily ones and the sort of more long-form ones. I'm back to The New Yorker again; I just really find it a satisfying experience. I still read a lot of the design blogs: Selectism, Design Milk, ISO50 and The Fox is Black.
What do you make of electronic music's huge growth this year?
We're totally past genre now. I don't know if it was file sharing, the iPod/iPhone, or just the Web in general that sort of disintermediated the idea of genre from our conversation. [It's more like] "How does it make me feel? How does it related to other things I like? Do any of my friends like it?" It's a very social experience—that's why festivals and dance music culture have gotten bigger. People are more interested in just experiencing it.
How will electronic music continue to evolve in 2015?
Electronic music is having a disco moment, where people are trying to sound more electronic and utilize the aesthetics of electronic, so I expect a lot of copying, but also a lot of young producers who are coming with a fresh voice and perspectives that we haven't seen yet.
What's the scene like in Detroit now?
Detroit has a hope that is phenomenal. A lot of people who are choosing to stay in Detroit and develop their careers there (when I graduated, people wanted to leave). So the hope on the entrepreneurial level is pretty high. There's a lot going on and a lot of work to do as well. Musically, it'll always be a place for creation. It just has too much history, too much power not to deny, whether you're looking at back to Motown or as recent as the last five years.
What are some of the tentpole events on your social calendar?
I go to:
– MoogFest in Asheville, NC
– Sónar in Barcelona
– MUTEK in Montreal
For our 15th anniversary this year, we did shows at Berlin's Berghain Panorama Bar, Seattle's Decibel Festival and of course Movement in Detroit—the places that have been really supportive of Ghostly artists.
Which artists or albums knocked your socks off in 2014?
From our roster, I thought that HTRK and Tycho delivered career-best albums. I love a lot pop R&B (Tinashe) and hip-hop (Hit Boy & DJ Mustard beats) faves and some leftfield or non-trad faves like the harpist Mary Lattimore. We tried to pick our favorite artists of 2014 for Ghostly Swim 2 compilation with Adult Swim, which is out Christmas week so you can stay sane when dealing with your family.
What can we expect from Ghostly in 2015?
Some great debuts like Fort Romeau from London and Matrixxman from San Francisco. Continuing the #ghostly15 collaborations with people like Warby Parker, Blk Pne, Void Watches, and Makerbot. Just trying to find and share some great artists. That's it.
Browse Ghostly's magazine on Flipboard: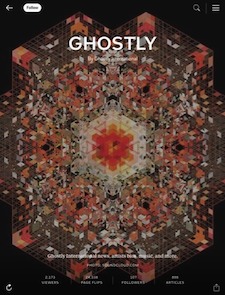 ~MiaQ is curating "Riddim Freak"
/flipboard
@flipboard