On the Red Couch With Author and Physician Deepak Chopra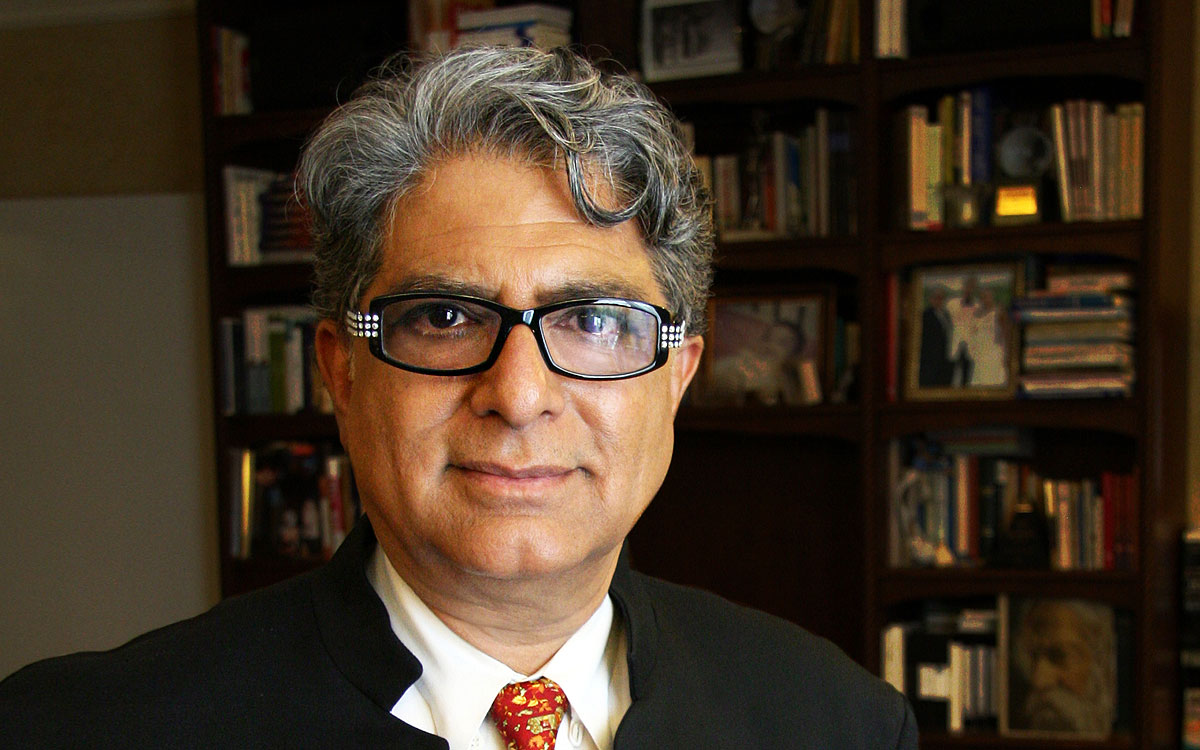 It's not every day that red couch interviewees respond to our questions with quotes like, "Healing is the return of the memory of wholeness" and "I am because you are…The key to happiness is to make other people happy." But it happened when we met author and physician Deepak Chopra in San Francisco recently.
Chopra, whose name is synonymous with the global New Age movement,
had just addressed over 20,000 people at a conference, and shortly after he got off the stage, he appeared as calm as camomile tea. We asked if he had been nervous; he said he doesn't even know what that means.
Chopra talked about his many endeavors, all geared toward helping people live a more holistic, happy life. These include his new show One World, in which he interviews people engaged in social transformation; the Weightless Project.org, a program that combats the issues of obesity and hunger; and the Oprah Chopra challenge, a free online course teaching meditation. He also shares his recommendations for a yoga practice, his perspective on the habits of happy people, and his relationship to technology.
Chopra is curating a magazine on Flipboard called The Universe Within, which contains resources for attaining a "peaceful, just, sustainable, happier and healthy world."
And Newsfire.FM, the platform hosting his show, has a One World magazine featuring guest speakers, past episodes and other news.
~MiaQ
/flipboard
@flipboard
+flipboard