On the Red Couch with Architect of the Capitol Stephen Ayers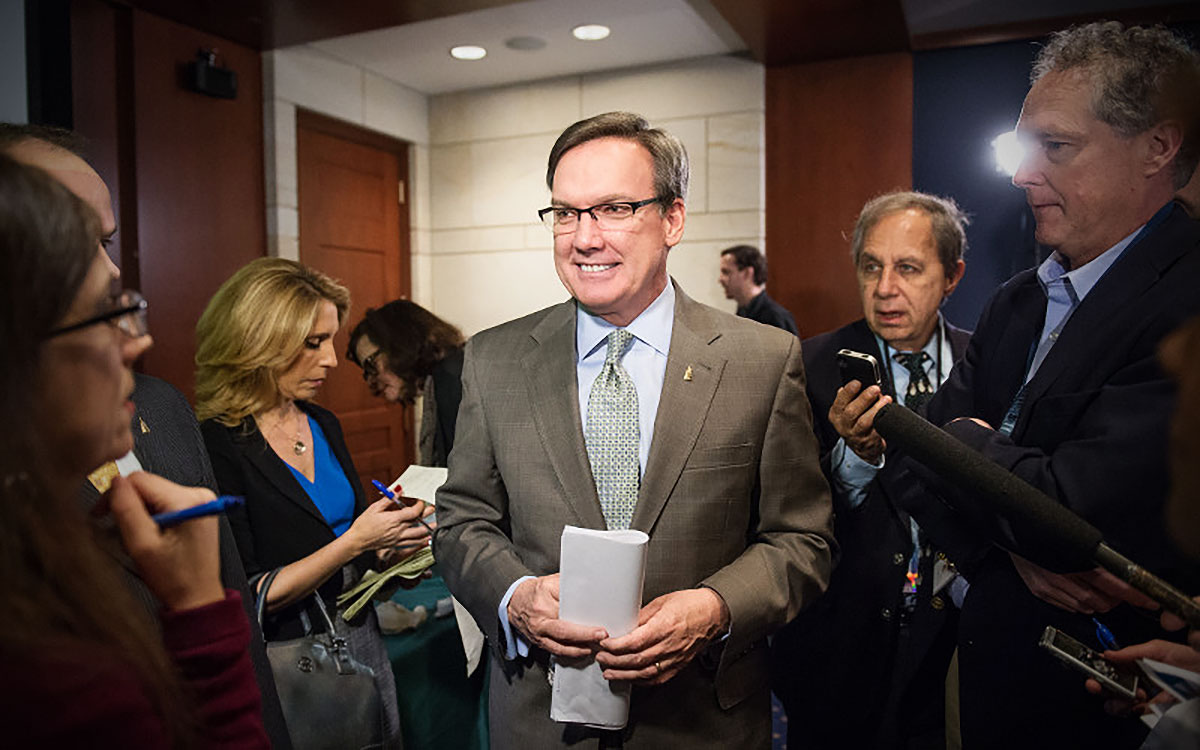 They say design is the world's oldest discipline. And maybe the most essential: From freeways to French fries, the stuff of modern civilization had to be crafted by designers—engineers, artisans and architects—with the capacity to understand and execute the needs of society.
One of those designers is Stephen Ayers, the 11th Architect of the Capitol. Of his many responsibilities, one looms the largest: the renovation of the Capitol Dome. To explain why the iconic edifice needs a facelift, Ayers uses Flipboard to retell the story of one of democracy's greatest symbols.
What is the Architect of the Capitol?
It's a federal agency, and we are the stewards of the beautiful buildings on Capitol Hill. We're in charge of the design, construction, operation and maintenance of nearly 18,000,000 square feet for Congress and the Supreme Court.
We're an organization of 2,300 employees who are experts in architecture and historical preservation, and employ historical crafts and trades to repair and maintain these beautiful buildings that have been entrusted in our care.
It's also a person. I'm the 11th Architect of the Capitol in our 224-year history in this great city of Washington D.C.
Was this something you aspired to as a child?
It's not something I knew about in architecture school. I was in active duty at the military, working as a licensed architect, in 1985 or so. It wasn't until the late '90s that I heard about the Architect of the Capitol, and applied for a job there. I've been here 17 years.
When you were in the military, what kinds of projects were you working on?
It's funny, everybody asks me that question. They're surprised to hear that there even are architects in the military!
I was designing office buildings, a master plan for Edwards Air Force Base, and family housing units—homes, that is—plus all the industrial parts that go with flying airplanes: an air traffic control tower, or a hangar, or some high-tech facility.
I was part of a team that designed an anechoic chamber—that's a huge building where the B1 bomber would come in and be on a turntable, which would turn inside this building as it activated its radar so the military could do tests. Some really fun, hi-tech buildings.
The public doesn't have a great opinion of Congress at the present moment. Why should people care about what you're doing?
I've been out across the country in the past several years, talking to people and giving speeches and getting feedback, and one thing that I've learned is that people treasure their Capitol building. It always ranks as one of the most beautiful buildings in these surveys that architects do every year.
And people want to know about it. It's important for us to get the word out because there's a genuine interest across the nation and globe. You can hardly turn on a television anywhere in the country without seeing a glimpse of the Capitol building. It's become a symbol of our democracy. People want to be reassured that it's cared for. And that in 200 years, it will look as it first did.
It sounds like the Capitol is under a lot of construction. What's going on?
We have a number of issues across the Capitol campus. Right here on the Capitol building we are restoring the cast iron outer shell of the dome that's been in place for some hundred and fifty years.
It was built at the height of the Civil War. It hasn't been restored since 1959, and today it's got over a thousand cracks and water leaks and is in dire need of repair. We're undertaking the repair of the dome today, and it's in the process of being scaffolded. We're also restoring the frescos and paintings of Constantino Brumindi, and that's just here in the Capitol Building.
Out of all those projects, which is the most personally satisfying?
The restoration of the dome. It's so iconic, everyone knows and loves it, and it stood for so much. It was constructed in the midst of a war, when President Lincoln talked about the building continuing through the Civil War. Relating that construction to the fact that our nation should endure is really meaningful for me. What an honor to be a part of it everyday.
You're fixing old buildings. Why use new media like Flipboard?
We have an unbelievable groundswell of people asking questions. It's not just a local thing, it's a national and international thing. We have to reach a broad spectrum of people very, very quickly. Not everyone gets the opportunity to see it. We have to recreate that experience virtually.
And what do you hope people learn from these magazines?
We want people to be comforted that we are passionate stewards of their treasure. This is their capital building and they've entrusted my organization to care for it. We accept that challenge and are passionate about doing so. We really want people to be inspired about architecture and design and the work that Congress does.
As an architect, what do you think about that the average person might not consider when it comes to cities and the buildings in them?
What I often think is important is not the buildings themselves, but the space between them. The design of those buildings has to create healthy and welcoming environments inside and outside. I also think about how they create civic spaces that give communities a sense of who they are. Buildings must be designed to reinforce our identities.
Keep up with the Capitol Dome renovation here:
~ShonaS is curating "Proof of Experience"
/flipboard
@flipboard
+flipboard