Meet Some Extraordinary People in the New "My Magazine" Campaign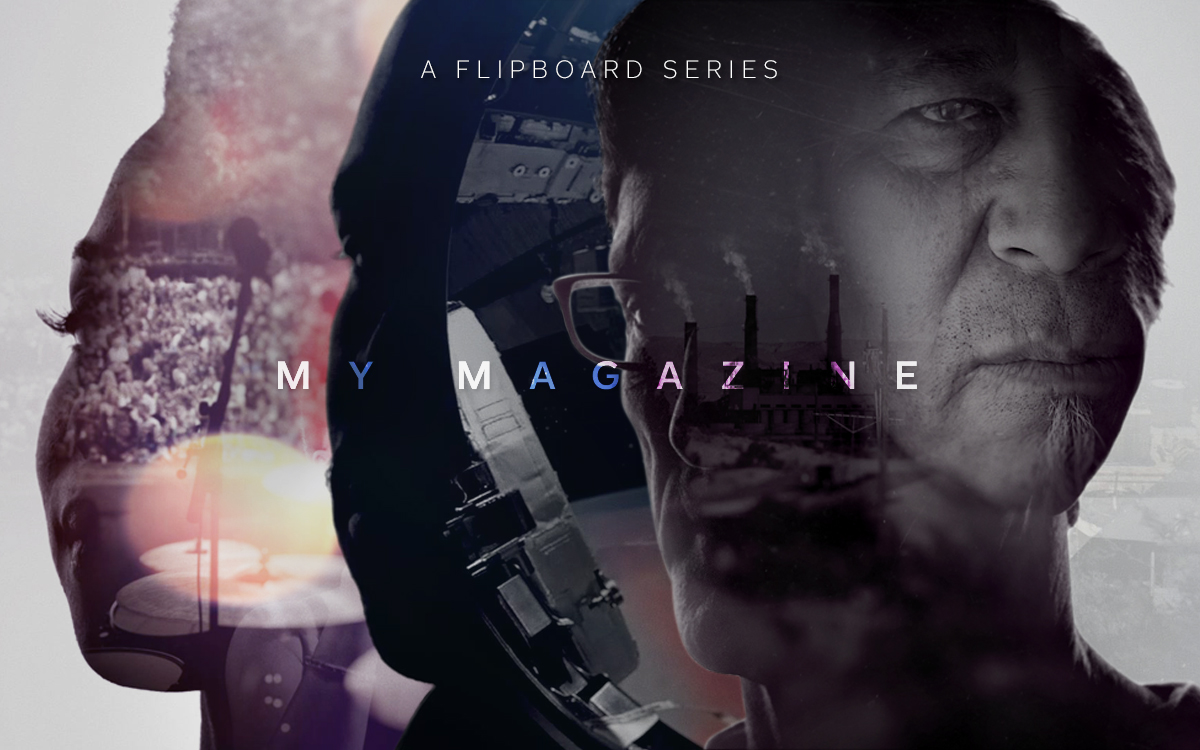 Over 10 million—that's how many magazines our community has created since March 2013, when the feature launched. Now anyone can curate magazines focused on the things they care about most. But a nagging question has always been: how do you find these amazing collections, which cover everything from adaptive urbanism to zen running?
Today's launch of the third generation of Flipboard includes a key new feature—Topics—that will help many of those magazines find the audiences they deserve. Search for a topic of interest, and the results will include content from magazines curated by people passionate about that subject. In other words: magazine makers will move into the spotlight on Flipboard as never before.
With that in mind, we're highlighting some particularly moving curators/storytellers for a new video series called "My Magazine." At a key moment in their life—some extraordinary, some seemingly mundane—they identified their passion and then made it their mission to share that with the world. They've also transferred that expertise and enthusiasm into Flipboard magazines.
Former NFL-player-turned-astronaut Leland Melvin's story could be summed up in two words: "second chances." His position as a wide receiver for the Detroit Lions was well deserved, but back-to-back hamstring injuries put him on the bench for good—so he went the only direction he knew: literally up and away, all the way to outer space and later as a champion for S.T.E.A.M. (science, technology, engineering, art and math) education.
In Carolyn Malachi's case, it was music that moved her—not just to dance, but to tell her own truth. Despite having a famous jazz pianist for a great-grandfather, Malachi was nudged by her parents towards business school. As a born leader, it seemed like a perfect fit. Today she's a Grammy-nominated singer and songwriter whose music acts as a way to trade stories, morals and mythologies about who we are.
And then there's Steve Hawk, older brother to pro skater Tony Hawk, and no less accomplished. A journalist and lifelong surfer (one of the few people to have ridden waves on all seven continents), Hawk has translated his love of the ocean to readers of Harper's, The New York Times and Outside Magazine, positioning surfing as the thinking man's sport. Today he's the executive editor at Sierra Magazine and acts as Secretary for the Tony Hawk Foundation, a charity focused on youth empowerment.
How about you? What's your passion and are you using Flipboard magazines to share your expertise and interests with the world? We'd love to hear from you using the #mymagazine hashtag on social media, or upload your own inspiring video as a response to these videos on YouTube, Vimeo and/or Vine.
~ShonaS is curating "Proof of Experience"
/flipboard
@flipboard
+flipboard