Help Us Curate a News Magazine About Your Favorite World Cup Team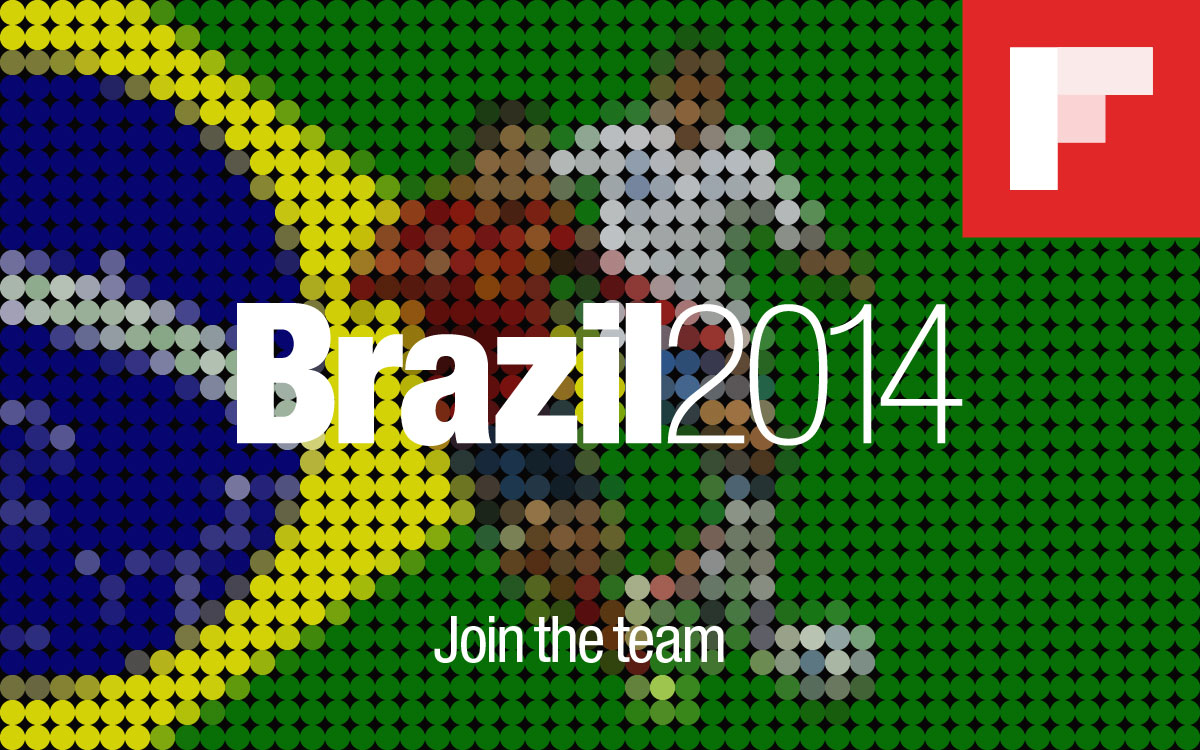 The 2014 FIFA World Cup in Brazil begins on June 12, and you're invited to help curate a very special Flipboard magazine about your favorite team.
When the matches begin, the Flipboard editorial team will host a dedicated magazine for each of the 32 participating World Cup nations — from Team Algeria to Team Uruguay, and everyone in between. Each magazine will be a celebration of the team's adventures in Brazil and will be curated by dedicated fans like you.
This is a chance to show off your country pride and participate in one of the world's biggest sporting events. As a Brazil 2014 magazine curator, you can share articles, photos, videos and social updates about the team you love most.
Anyone can become a curator, provided you meet these requirements:
You must have created at least one Flipboard magazine before May 14, 2014.
Participating curators will be expected share timely, team-related content that is appropriate for readers of all ages.
All flips and curated content must be editorial in nature. Commercial uses, commercial placements, and other non-editorial uses will not be permitted.
Content curated for the team magazines can be in English or in the native languages of the participating national team.
Help create the world's most exciting collection of Brazil 2014 fan magazines! Nominate yourself to become a World Cup curator, and get ready for the opening kick in Brazil.
~ ToddL is reading "Up in the Air"
/flipboard
@flipboard
+flipboard