Headline News: CNN Comes to Flipboard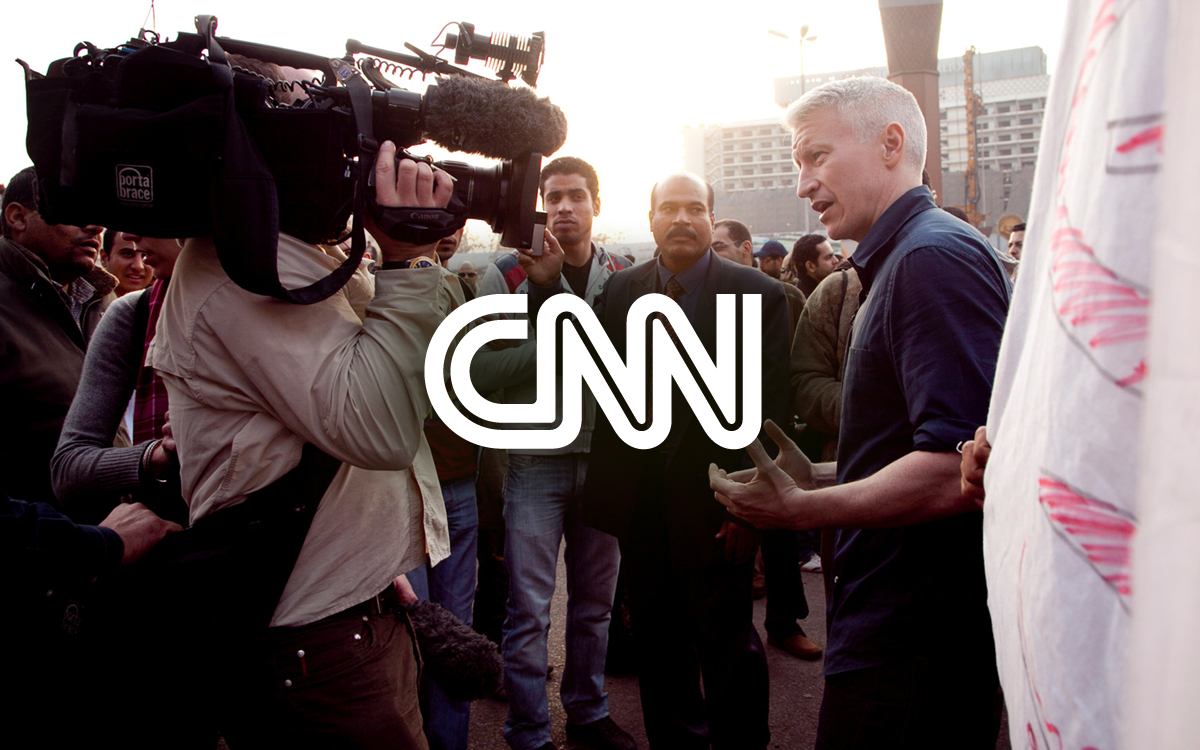 In 1980, in a former country club in Atlanta, Ted Turner launched America's first 24-hour news channel. "We won't be signing off until the world ends," he said. "We'll be on, and we will cover the end of the world—live—and that will be our last event."
During the intervening 34 years, the Cable News Network has reported on countless wars, terrorist attacks, natural disasters, celebrity imbroglios, murders, mayhem, the rise and fall of governments, and the lives and deaths of the most notable and notorious people on Planet Earth. And though sometimes it might seem as if the world is about to end, it hasn't. CNN is always there and ever-growing, beamed into nearly 90% of American homes with cable or satellite—nearly 100 million households—and on-air in 212 countries.
Today, CNN is also fully available on Flipboard, where its been paginated and re-designed for mobile audiences. In addition to round-the-clock news, tech, business, entertainment and myriad other topical reports from CNN and CNN International, our readers will be able to tap into show feeds such as Anderson Cooper 360, The Lead with Jake Tapper, Crossfire, Inside Politics, The Situation Room, and more. Top Videos and Popular Videos will also be available.
As if that's not enough CNN content, several of the network's top personalities are launching magazines on Flipboard, extending the reach of—and conversations around—their shows: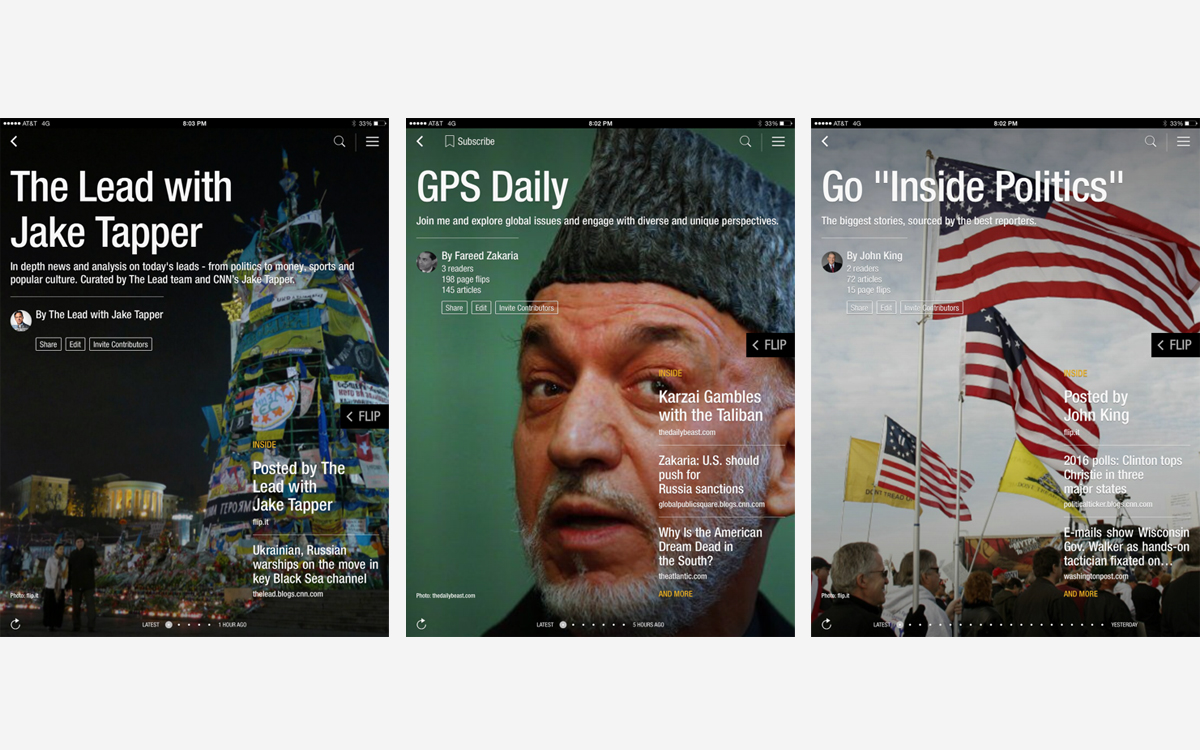 The Lead with Jake Tapper: The Lead's magazine offers in depth news and analysis on today's leads as curated by Jake and The Lead team.
GPS Daily: Fareed Zakaria's magazine asks you to explore global issues and engage with diverse and unique perspectives.
Go "Inside Politics": John King's magazine is compiled of the biggest stories, sourced from him and other CNN talent and producers.
We also had a chance to interview many of these anchor/curators at CNN bureaus in Washington, DC, and New York City. They'll take you on a tour of their careers, talk about this incredible time in journalism, and reflect on the people, events and content that's moved and inspired them.
~JoshQ is currently reading "Guitar Workshop"
/flipboard
@flipboard
+flipboard