What's New in Cover Stories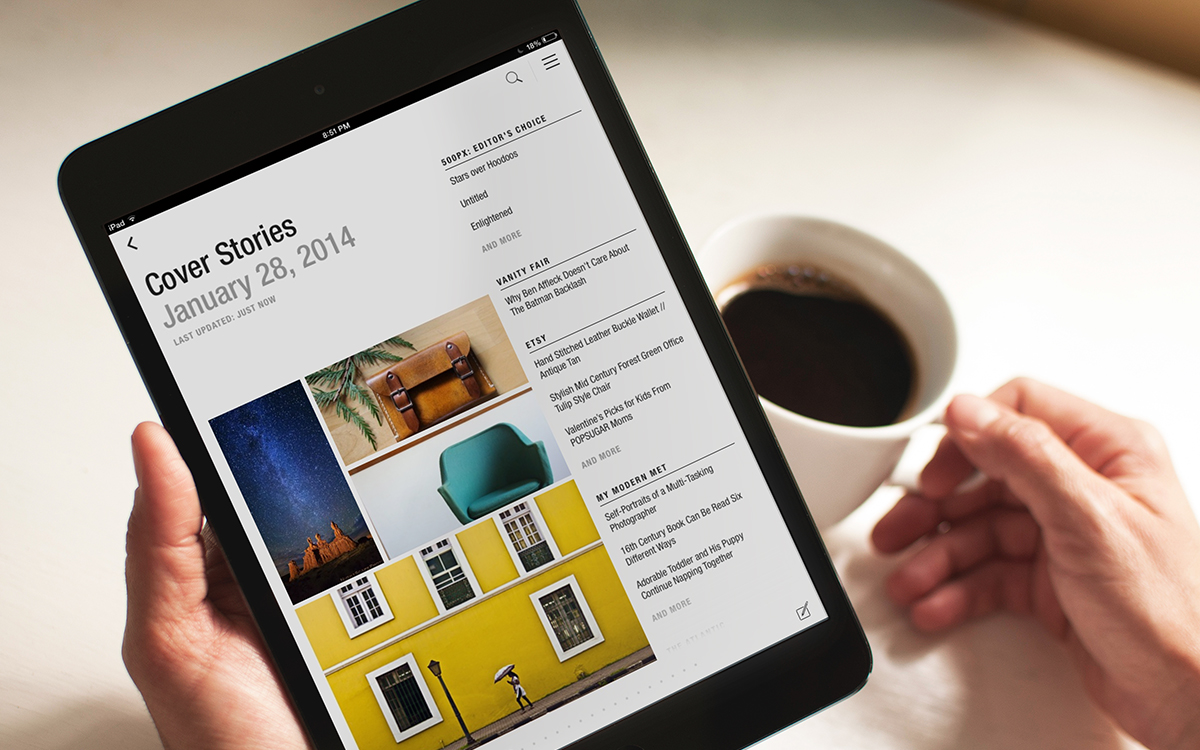 In the coming days, you'll start to see a new look and feel inside Cover Stories on Flipboard. Your stories will be organized by source, social network and topic. Groupings make it easy to catch up with the highlights, skip what you don't want to read, and dive deeper when you want more. Use it as a starting point for everything you follow on Flipboard.
Start by flipping through your Cover Stories. Notice how story groups are indicated at the top of each page. Try tapping on the blue "More…" link at the bottom of the page to jump to a full feed. Your Cover Stories will learn how you use Flipboard; over time, it'll feature content from the sections you pay most attention to more prominently, and you can always mute people in your Cover Stories. Here's a peek:
You'll start to see smarter ordering and groups inside other sections, too. For example, in The Weekend, a Flipboard-curated magazine about things to see and do, articles are grouped into topics like "Now in Theaters," "What's on TV," "Sports Weekend," "Sunday Reads" and more. We want to make it easy for you to get caught up with the best of Flipboard and discover hidden gems as well.
(The Weekend is best viewed on Flipboard on a mobile device.)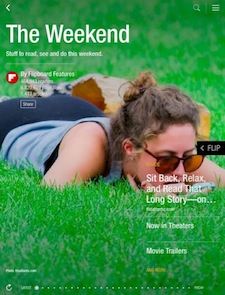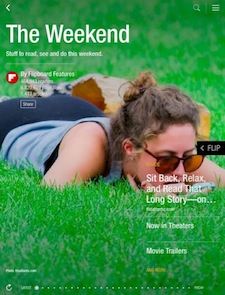 Look out for the new Cover Stories as we roll it out gradually. Let us know what you think about these or any features by emailing support@flipboard.com.
~EvanD
/flipboard
@flipboard
+flipboard