Flipboard for Travelers: On the Red Couch With Travel Guru Sonia Gil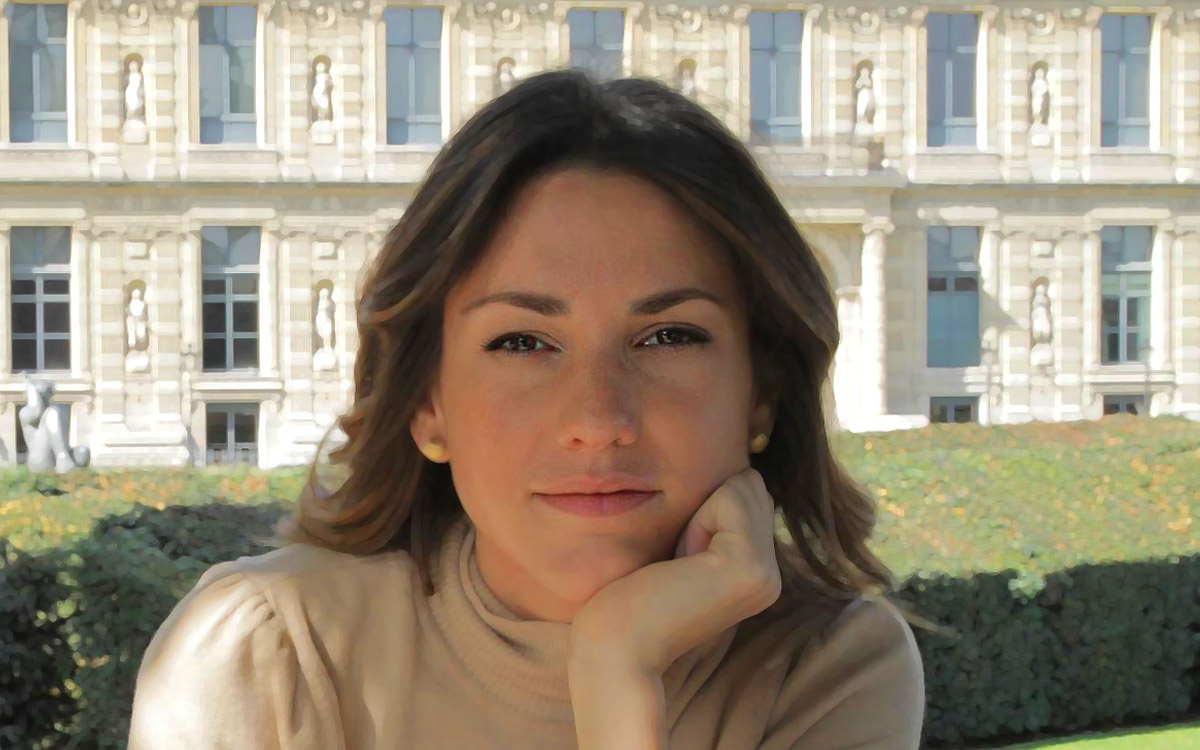 Travel vlogger Sonia Gil comes from a long line of "serious travelers." She's parlayed that wanderlust into a company, Fluenz, which creates digital programs to learn languages, and a successful YouTube channel, Sonia's Travels, which was recently named a "must" by Entertainment Weekly and won a People's Voice Webby for Best Web Personality/Host.
Now she's in London, covering the Olympics for #waywire and collaborating with other members of the YouTube community. She sat on our virtual red couch to share travel advice, including how travelers can make the most out of Flipboard, her essential travel apps and a few more of her favorite things.

What's the vibe over there in London?
It's amazing. When I talk to people in the street I realize how much pride there is in hosting the event. Londoners are suffering because the event is huge, transportation isn't easy, streets are blocked, and yet everyone is really pulling together to make it work. And it is working wonderfully. You see so many volunteers all over the place. I can't image what it takes to stage something of this magnitude.
How does one pack for the Olympics?
London is a packing challenge and the Olympics makes it a bit tougher. It's all about layers as the temperature fluctuates and it can rain at any time. The tip is to create several outfits, some super comfortable to watch the games, others good enough to go out in the world's most sophisticated city, yet make sure that the extra layers for cold and rain can be easily interchangeable. And of course my iPad. From reading England, England by Julian Barnes, to Google Maps and the many apps that make London possible, I can't imagine being here without my iPad.
How can travelers use Flipboard to make the most out of their trips, or preparing for them?
Find great people on social media that either live where you're going or Tweet about it in English or a language you understand. I think that spending time finding and refining that list can give you such wonderful insights into the country or the city you're visiting. If you are interested in art, find the critics, in food the foodies; if it's sports, the great journalists and the athletes themselves. You'll be amazed at how many people Tweet in English even if it's not their native language. Following those feeds and their many links will open up a private world that's not often in guidebooks.
What are some essential apps for travelers?
London is as amazing as it is complicated, probably both sides of the same coin. For getting around on the Tube, TubeDeluxe; for a truly incredible list of things to do, 24HRS LDN—updated every single hour; for good information by neighborhood, TimeOut London; to locate bike stations and see availability for this amazing citywide bicycle program, Cycle Hire; for all manner of food, London on a Plate.
What kinds of travel experiences are on your "bucket list"?
If we agree that my "bucket list" is always changing, even within the same day, I'm happy to share the names of a few places that have inspired me: if you are at the beach in Barcelona eat some rice at Xiringuito Escriba; if you're looking to sleep at a place that feels very New York, Ace Hotel; and if it's time for that afternoon drink in Venice, get a spritz and some cicchetti at Al Timon, in Cannaregio.
Dive into Sonia's travel videos and follow her experiences at the London 2012 Games on YouTube by tapping on the badge below.


Click
here
to watch Sonia's Travels on Flipboard.
~MiaQ
/flipboard
@flipboard
+flipboard