Flipboard for Nonprofits and Cause Champions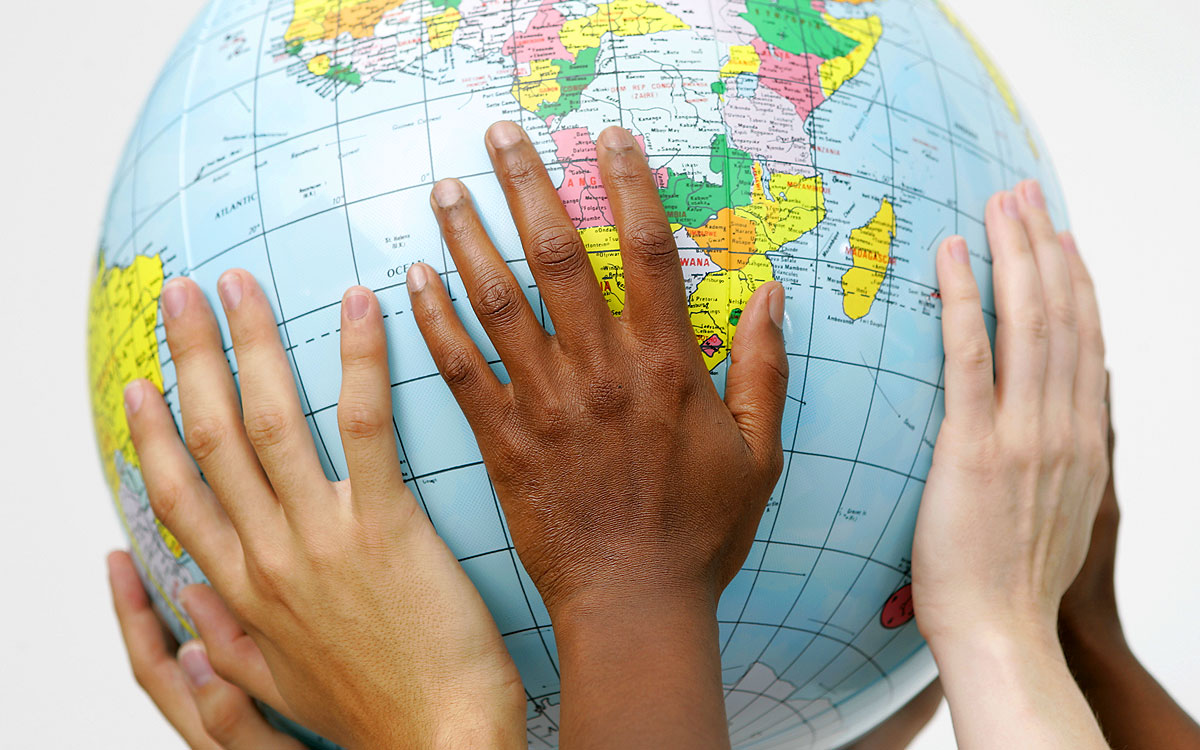 Launched last week, Big Ideas is a new category on Flipboard showcasing the people and organizations confronting big, world-changing issues such as eradicating poverty, preserving the environment and getting clean water to all. Big Ideas features exclusive magazines curated by The Larry King Cardiac Foundation, DoSomething.org, the World Wildlife Fund and many more organizations.
Anyone can use Flipboard to raise awareness around an issue that's important on a global or personal level. Here are some tips for all you "cause champions" out there.
1. Read up on the cause: You can search for anything on Flipboard by tapping on the search icon, entering your keyword(s), and viewing popular results or related magazines, social and RSS feeds. You could also browse the Content Guide, and categories such as Big Ideas and News, to get curated info on some of the most important topics of our day. When you see something that speaks to you, tap in and use the share icon to share via email or social network, or tap the [+] button to flip it into your own magazine.
Relief Through Sustainability: by Music For Relief
Tracking the Healthcare Safety Net: by Direct Relief
"Life is Suffering": DR Congo: by Doctors Without Borders USA
2. Educate others: Create a magazine that tells the story of your cause or organization. Show readers what they might not know about your topic and make it easy to spread the word. Share the magazines that you curate with your network, across social media, and with organizations interested in your efforts. Flip in content from other Flipboard readers who share your passion, engaging a community of like-minded people.
Water World: by Free The Children
Dare to Dream: by The Global Fund for Children
Life. Empowered.: by ONECampaign
Children with Disabilities: by UNICEF USA
3. Explore multiple facets: You can illuminate a cause's many angles in one magazine or with various editions. For example, heart health touches on fitness, food, psychology, science and medicine. The Larry King Cardiac Foundation created magazines that approached this subject holistically as well as focusing on just recipes. Charity:Water has a magazine about the world water crisis, as well as a compendium of articles the organization is reading—whether or not they're related to their immediate mission. These kinds of magazines should give readers a deeper understanding of what makes you tick.
Lx : Larry Dishes Healthy Heart Recipes: by Larry King Cardiac Foundation
charity: water reads: by charity: water
4. Make it your mobile solution: If you are at a nonprofit and you don't have the time, cash or know-how to build a mobile app, Flipboard can be an elegant solution. Simply publish your content via RSS or social media, then search for it on Flipboard. Open the section, then tap the share icon on any layout page, and either copy the link or email it to yourself. This is the link to your presence on Flipboard, which you can share with your community on your Web site, via social media and any other marketing materials. You can also flip in your own content into any magazine you create.
For a full list of our Big Ideas partners, check out the category in English-language editions of the Content Guide.
Past installments in the Flipboard for You series include:
~CarolynG
/flipboard
@flipboard
+flipboard