Films That Flip: Inside Llewyn Davis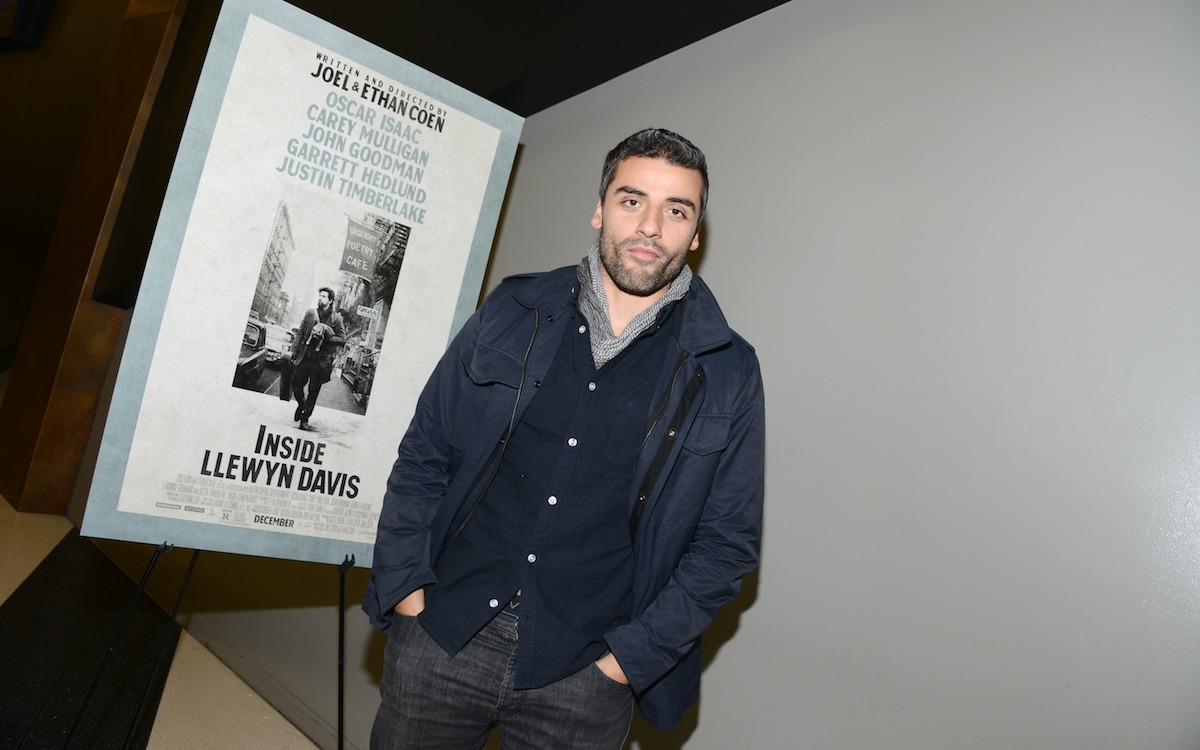 There isn't really a plot to the Coen brothers' latest film, Inside Llewyn Davis. And that's OK because the journey — in this case a dauntingly dry one through the Greenwich Village folk scene before there was Dylan — is the reward.
What Inside Llewyn Davis lacks in plot, it makes up for in sound. The film reverberates with live musical performances by Oscar Isaac, who plays Llewyn Davis, a disconnected artist who's full of talent but low on luck. It's Isaac's first lead in a movie, and he's in good company, with supporting roles by Justin Timberlake and John Goodman.
Reviews have been glowing, and it looks likely that Inside Llewyn Davis will join the ranks of other iconic Coen brother projects like Raising Arizona, The Big Lebowski and No Country for Old Men. The film earned the Cannes Film Festival's second highest honor, the Grand Prix, in October.
We chatted with Isaac and the film's musical producer/long-time Coen brother musical guru T Bone Burnett, about the film, the music and whether Llewyn Davis could make it in today's world.
To read more about the movie, which opens in the U.S. this weekend, check out CBS Film's magazine with interviews, articles and behind-the-scenes info.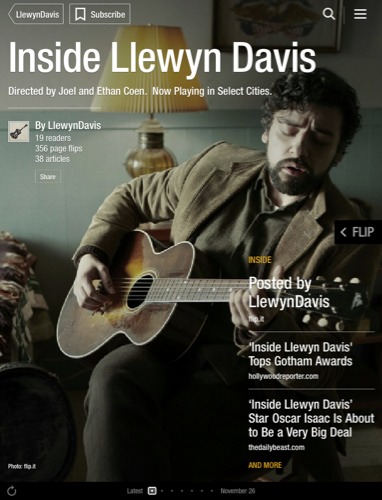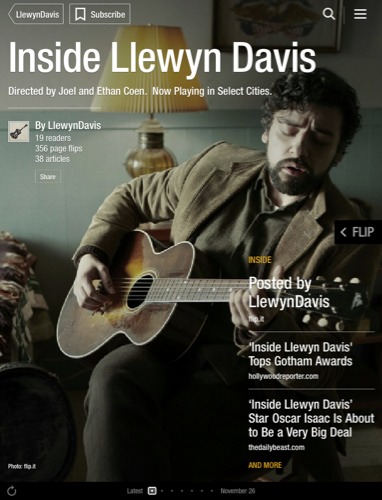 ~NajibA
/flipboard
@flipboard
+flipboard