2013: Year in Review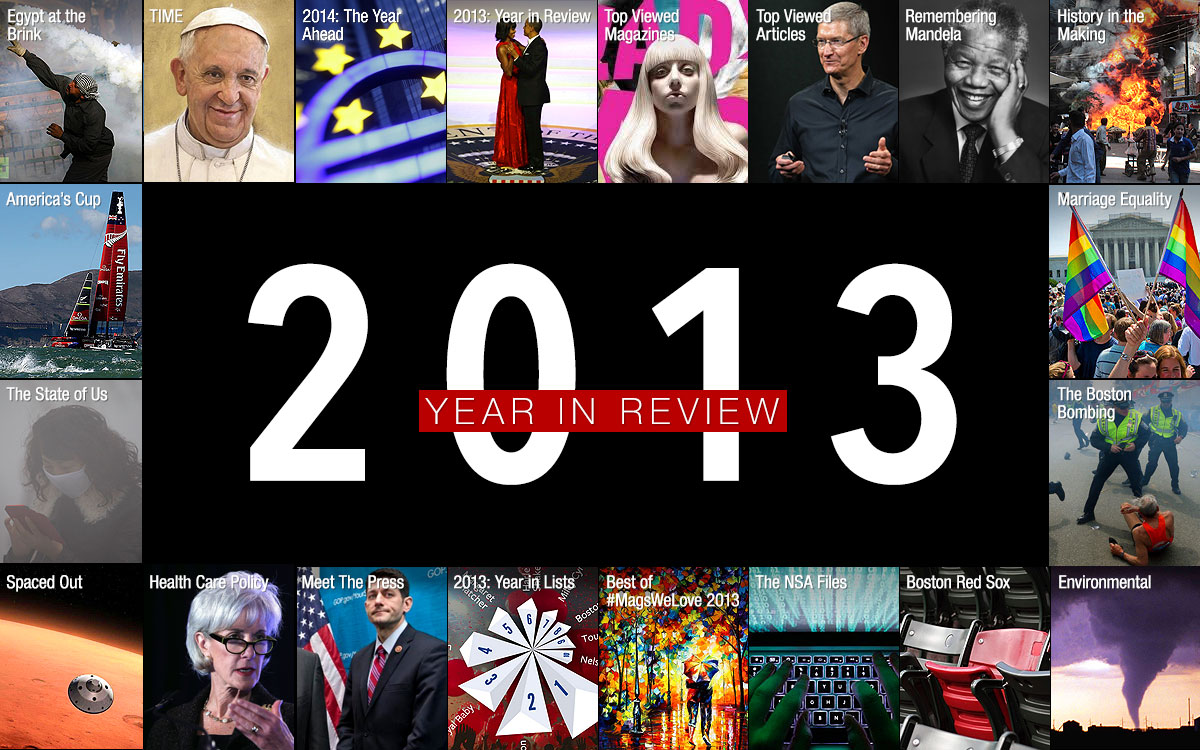 With 2013 about to be inscribed in the history books, we've curated several collections to commemorate what went down over the last 12 months. These magazines look at the major events that shook our world, popular content that readers gravitated toward, and our staff's favorite reader-curated magazines.
You'll find all these on our new Year in Review account:
2013: Year in Review: A month-by-month breakdown of the tumult (Egypt, Syria, Turkey, Brazil, Boston), takedowns (Lance Armstrong, Edward Snowden, Obamacare), triumphs (gay rights, a new Pope, Twitter IPO) and tributes (Nelson Mandela, Margaret Thatcher, Lou Reed) that defined 2013. Here you'll find a unique mix of articles, exclusive photo galleries, and magazines that go deep into the biggest news events of the year.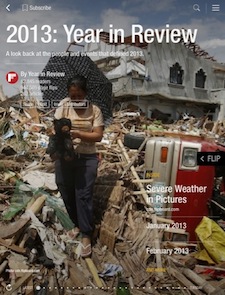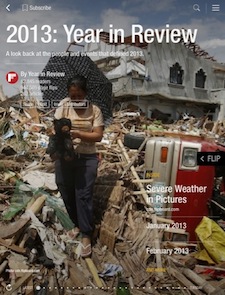 Best of #MagsWeLove 2013: Since March, when we launched the ability for readers to curate magazines, over 5 million of them have been created on Flipboard, covering pretty much every imaginable topic. This collection compiles staff favorites, including "Shop the Middle Ages," "Pen and Paper" and "Amazing Space Views." There's no scientific formula for a magazine to be featured here—just our appreciation for the quality of the collection and the effort by the curator.
Top Viewed Magazines: If you want to see what readers gravitated to on Flipboard this year, this collection offers many of the most popular reader-curated magazines in one place. There's a lot of cute in this one, but also essential information about issues of the day, innovation and being your best self.
Top Viewed Articles:Here are many of 2013's most popular articles on Flipboard. Stories relating to the Boston bombing dominated on the news front, while elsewhere, provocative and beautiful photography resonated with readers.
2013 in Lists: 'Tis the season when a glut of lists is published, reviewing the best and worst things to have happened to our collective souls. This magazine collects all manner of best-ofs from magazines and blogs who follow this stuff: best airlines, best movie trailers, best books go head-to-head against worst TV, stocks, career crashes and more.
2014: The Year Ahead: What's around the bend? This magazine shares predictions, trends and expert recommendations on places to go and things to see and do. There's Forbes' list of startups to watch in 2014, The Atlantic's "Marijuana Movement 2014 Playbook," The Telegraph's "10 Reasons to Be Optimistic about 2014" and so much more interesting stuff, we can't wait for the year to begin already.
Happy holidays,
~The Flipboard Team
/flipboard
@flipboard
+flipboard